Atelier Daniel Florez was invited to complete a new beach pavilion as a cluster of three, giant  pergolas made of laminated wood and bamboo at Hotel Kilombo Villas in Tibau do Sul, Brazil.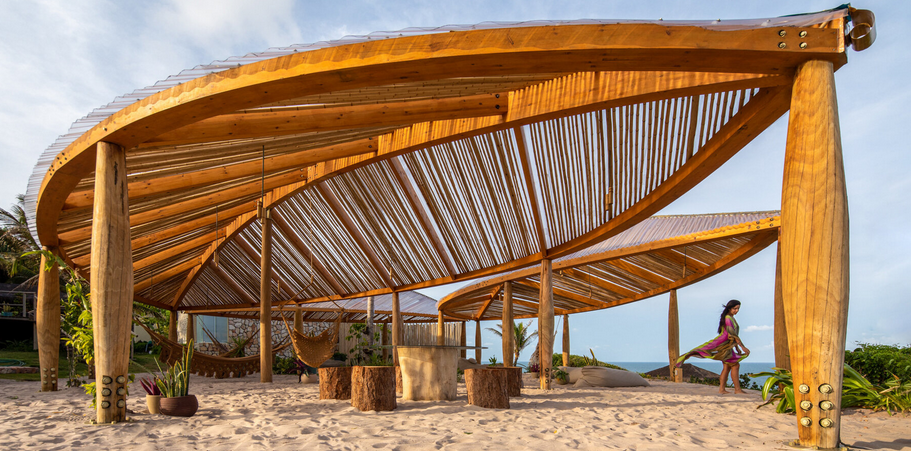 The pergolas provide plenty of shaded and ventilated space below the polycarbonate roof by projecting the shadow of a leaf that moves and disappears with the movements of the clouds, wind, and sun.
A system made with pipes through the beams evaporates water into the mega-umbrella to cool the temperature and water the numerous plants.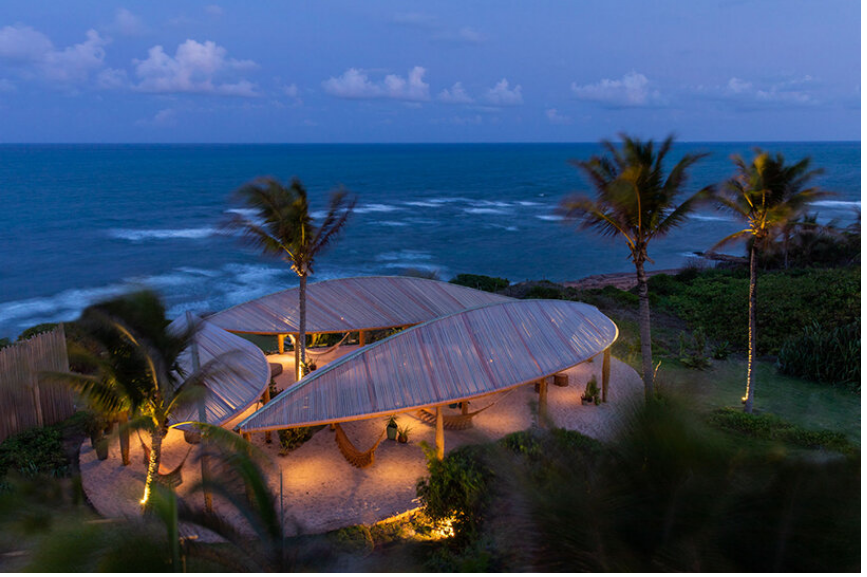 At night a warm artificial light turns each pergola into a glowing leaf, visible from the terraces nearby. ​
The wooden columns, each carved in an anthropomorphic shape standing 2.3 meters high at the perimeter, build a classic entrance facing the sea.
To ensure an almost zero carbon impact, they used GLT timber from fast-growing trees of reforestation areas, bamboo, natural stone, and a white sand draining floor that returns the water to the aquifers.
The pavilion is designed to be removable, transportable, and recyclable, thus committing to the principles of circular economy.
You can read the original article at www.designboom.com