Ibuku, an architecture studio, has completed The Arc gymnasium for a private school in Bali featuring a complex double-curved roof made entirely from bamboo. This is the latest building to be completed at the Green School which promotes sustainability through learning in a natural environment.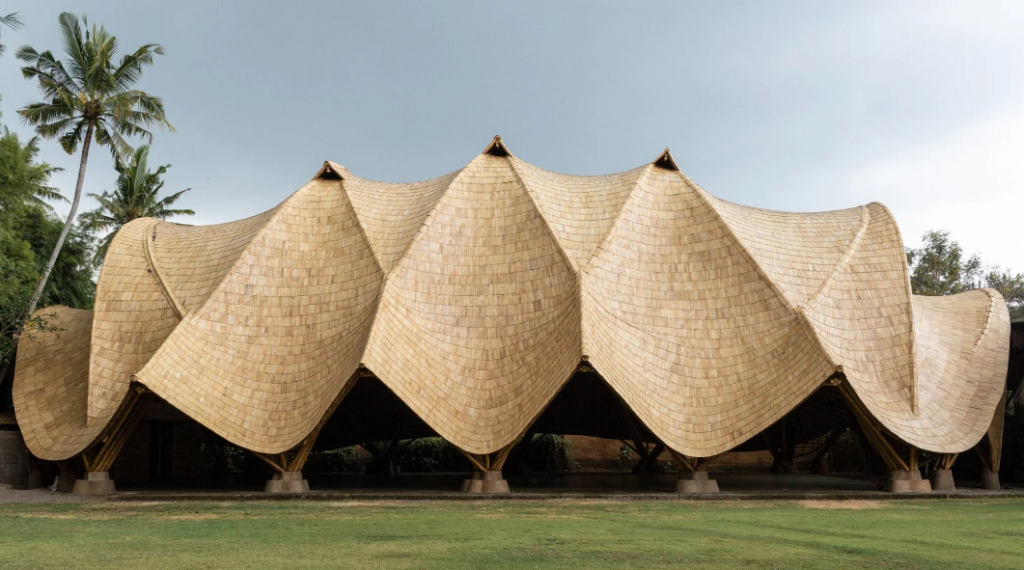 The building was designed by one of the Green School founder's daughter and her studio Ibuku. The protective roof shelters a multipurpose sports court with a floor area of 760 square meters. The 14-metre-high arches curve in two directions to create a robust, tensioned structure.
"The concept for The Arc is totally unprecedented," claimed Ibuku project architect Rowland Sauls. "Embarking on a design never before executed required some bravery and optimism. We were creative and stubborn enough to research and develop the answers needed for the success of the project. The Arc operates like the ribs of a mammal's chest, stabilized by tensile membranes analogous to tendons and muscles between ribs."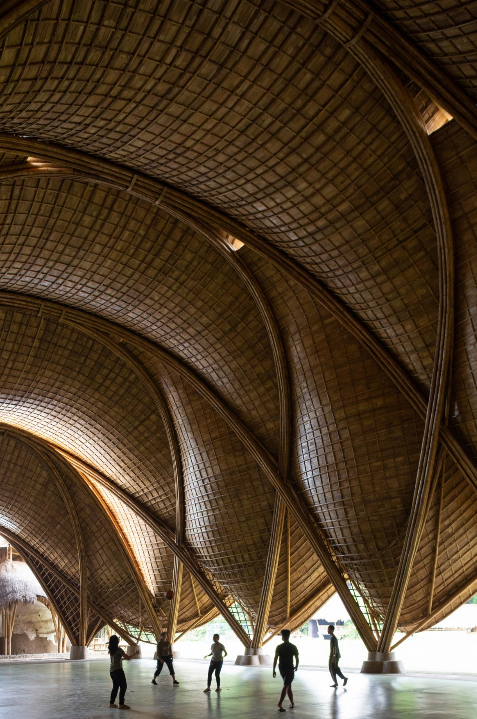 The arches supporting the pavilion's roof span 19 metres and allow for a large floor area that is uninterrupted by supporting columns. Spaces around the base of the canopy allow breezes to flow through, providing natural ventilation. Vents at the roof's apex also allow warm air to escape.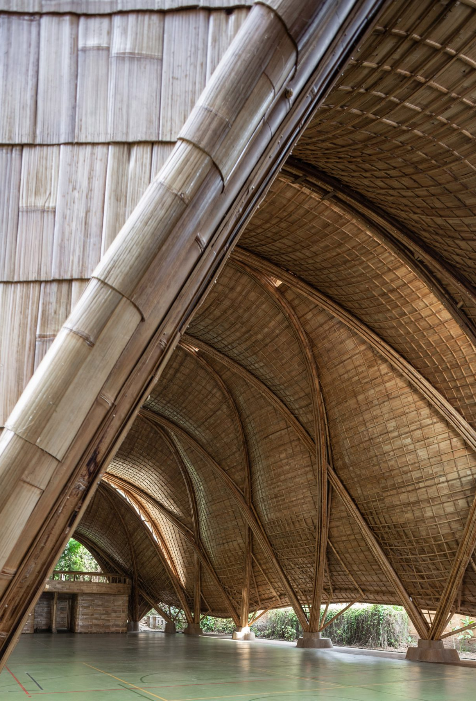 The Green School has been constructing bamboo buildings at its campus in Bali, Indonesia, since it was founded in 2008. The school now also operates campuses in New Zealand, South Africa and Mexico. All of the buildings at the jungle site in Bali's Badung regency are designed to be energy efficient and constructed using natural materials wherever possible.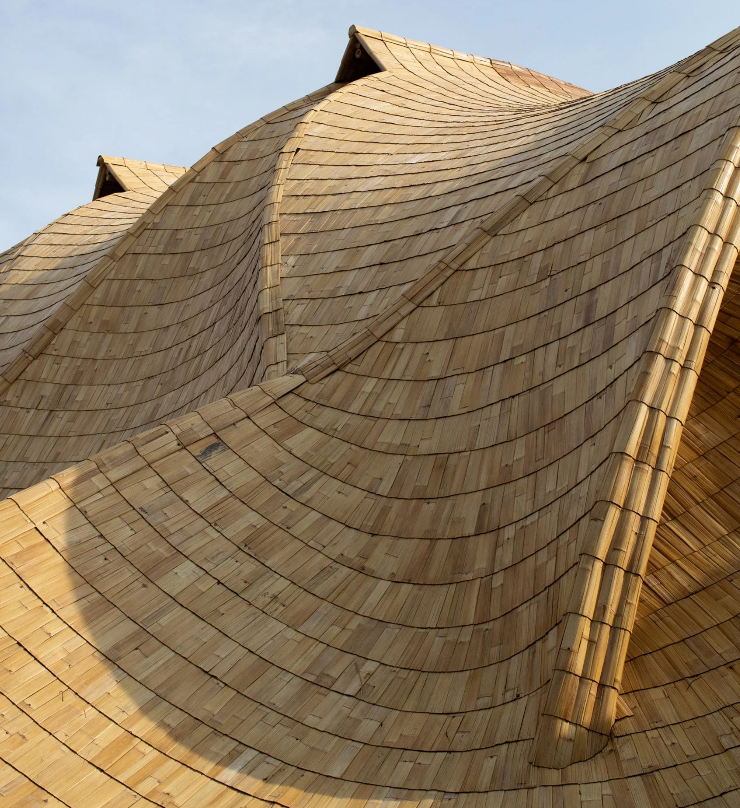 Photography is by Tommaso Riva. You can read the original article at www.dezeen.com