Last year the folks at Vide Terra in Italy built an earthbag dome and decided to experiment with a thatched roof without a wood frame.
Reed, bracken, cane thatching and experimental broom thatching,
were directly attached to the dome. They used an unusual plant for thatching that is very invasive, local and abundant in all the southern Mediterranean region. They want to test this and promote it as a waterproof solution. The broom they used came directly from the land where the dome was built. They recruited one of the leading thatching experts, Alan Jones from Wales. This was the first time even for him to deal with this plant and to thatch a dome. They did all this during a thatching workshop organized in September/October 2020.
Below are photos from this workshop, with captions explaining more about the process.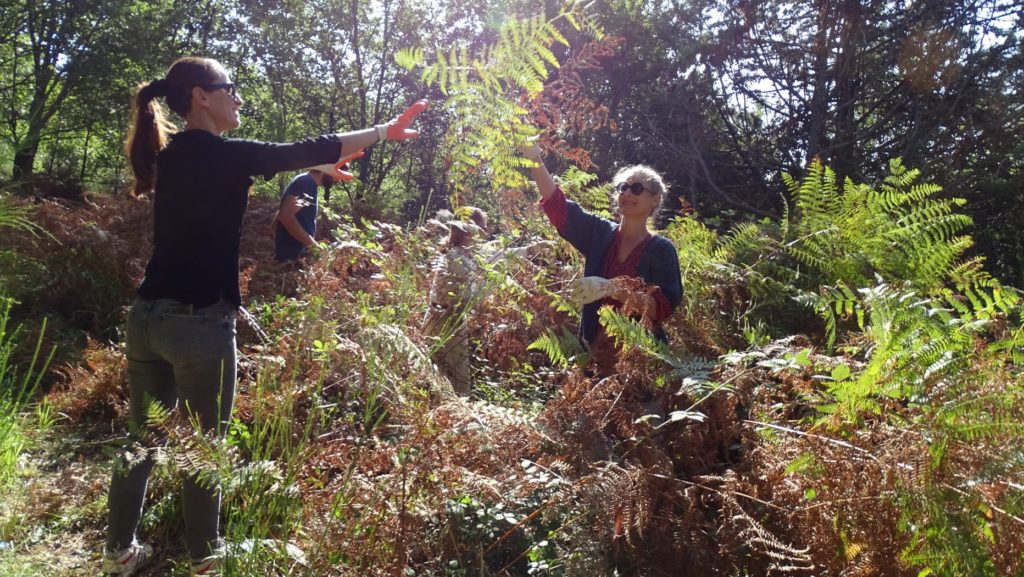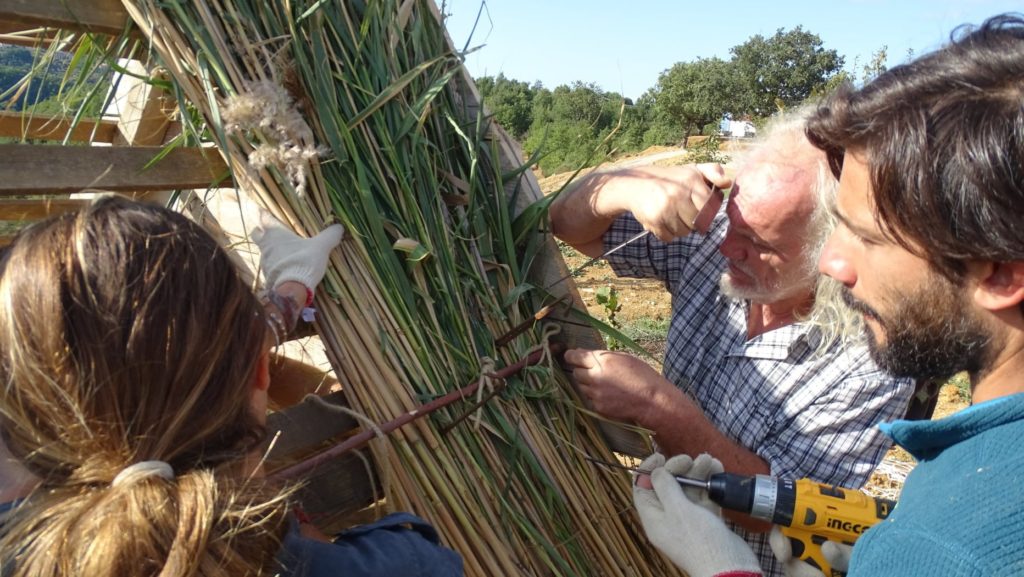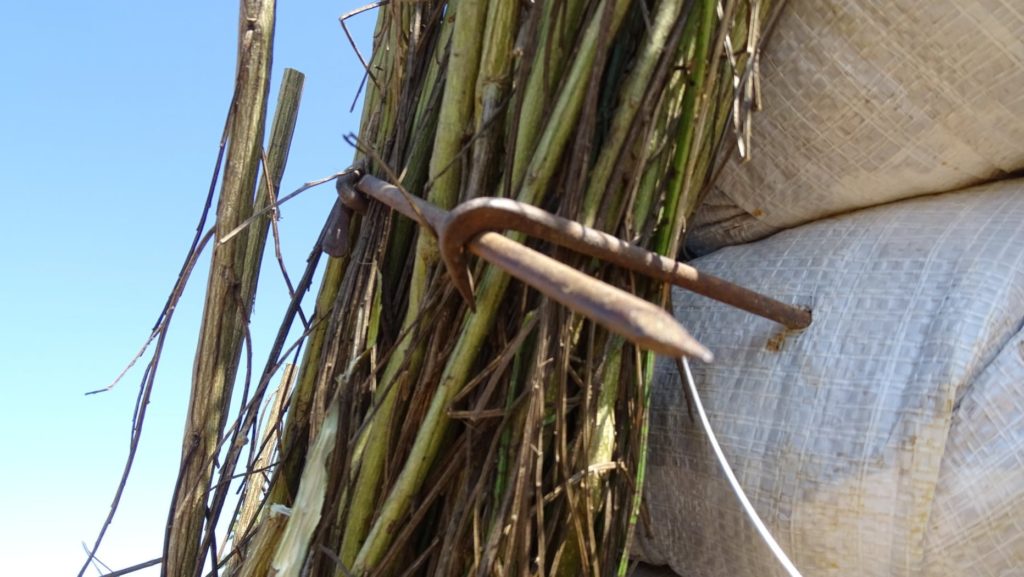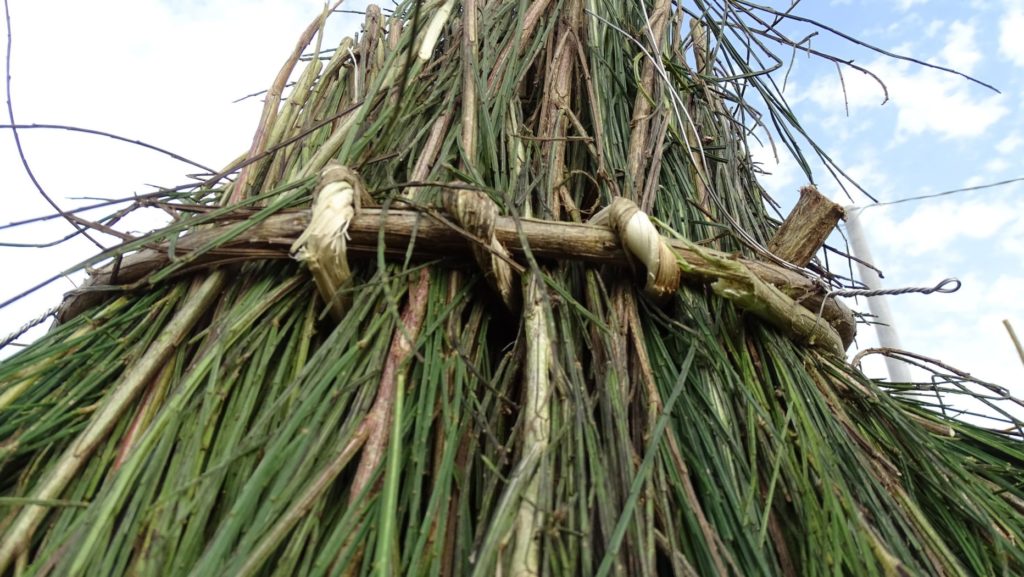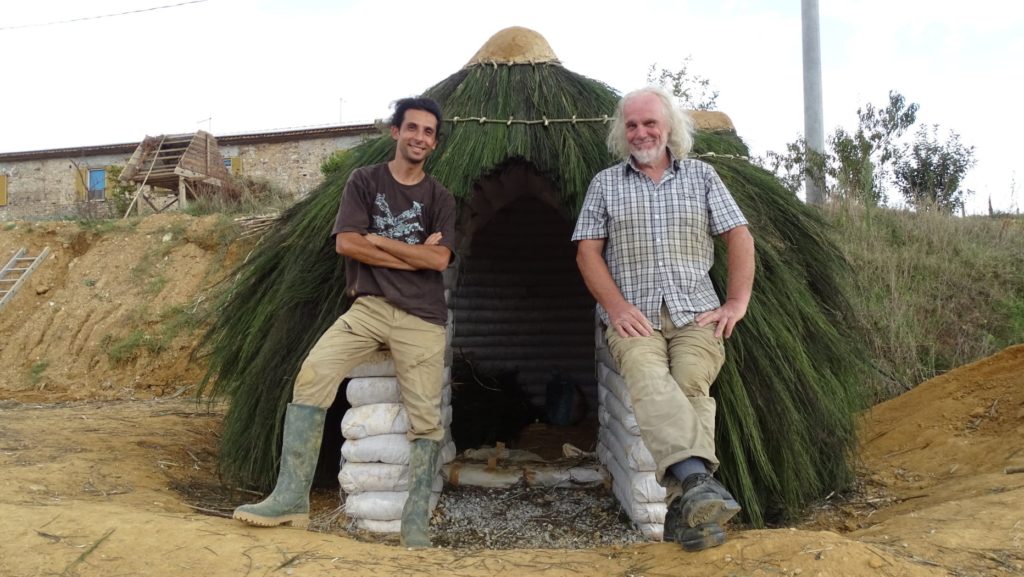 You can find out more about this project and Vide Terra at www.facebook.com