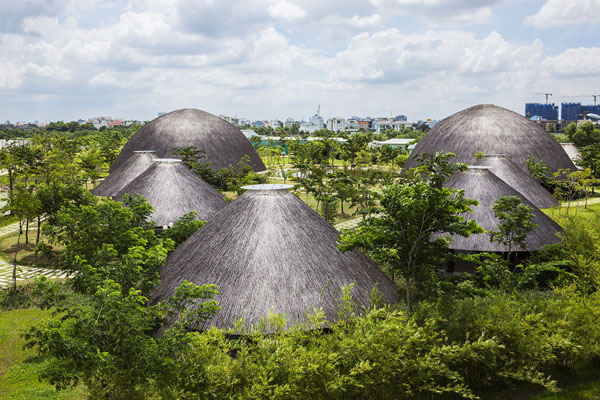 "Vo Trong Nghia Architects recently released new photos of eight bamboo domes rising on an islet on Saigon River in Vietnam. The completed structures comprise part of a multifunctional community center for the Diamond Island project, a series of large and small spaces for local residents to use as venues for various events and activities.
Inspired by traditional bamboo baskets used by Vietnamese farmers to shelter fowl, the structures dominate the site with a complex of bamboo domes varying in length and height. The domes measure from 7 to 12.5 meters in height, with a maximum radius of 24 meters. The smaller structures are conic in shape, while the bigger ones resemble giant mushrooms."
Inhabitat.com
Inhabitat.com has tons of great content like this. I've been reposting numerous articles of theirs over the years and really appreciate their impact/support of sustainable building.