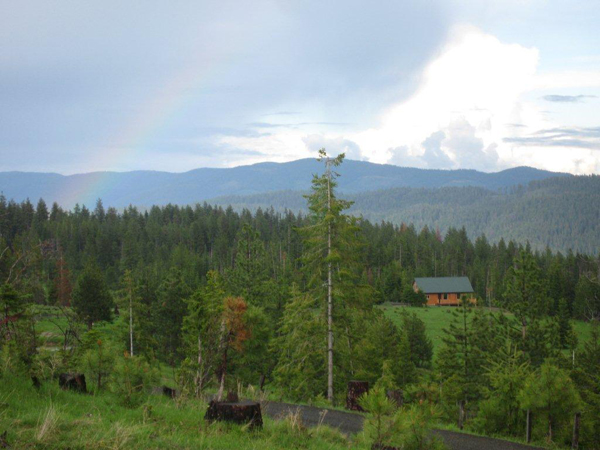 I've been planning a series of articles on the best places to live in North America that have few or no building codes — places that are ideal for homesteaders to build their sustainable home out of natural materials. I'm asking readers to send us their recommendations. Today's article is the first installment of the series.
Building codes are a huge concern because they unnecessarily raise the cost of construction about ten-fold. That means a simple cabin made of locally available natural materials that could be built for $10,000 could end up costing $100,000 in areas with lots of building codes. The difference in cost goes to enrich building suppliers, big corporations and bloated government. Take your choice. I say no way. Move to an area with minimal building codes and taste true freedom. See: Counties with Few or No Building Codes
Today's story is from Charlotte who writes to say, "Take a look at Idaho County (8,500 square miles), Idaho which is not far from Montana. No building codes, just septic and electric permits needed. I live 20 minutes from the nearest town. Bare land is about $10,000/acre. And it's only cold in the winter. :) Plus, we have four seasons."
From Wiki: As of the 2010 United States Census, there were 16,267 people, 6,834 households, and 4,536 families residing in the county. The population density was 1.9 inhabitants per square mile (0.73/km2). The county seat is Grangeville.
There are 4,431,720 acres (17,934.535 km², or 6,924.563 sq mi) of National Forest land within the county, more than in any county (or borough) outside of Alaska. National Forests and their acreage within the county are: Nez Perce National Forest 2,224,091; Clearwater National Forest 870,807; Payette National Forest 804,853; Bitterroot National Forest 464,108; Salmon National Forest 66,074; and Wallowa National Forest 1,787. The Nez Perce National Forest is located entirely within the county's borders, and is the largest National Forest lying within a single county.
The median income for a household in the county was $34,536 and the median income for a family was $39,263.
Cities: Cottonwood, Elk City, Ferdinand, Grangeville, Kooskia, Riggins, Stites, White Bird
Wiki
Official Idaho County website
Image source: Black Swan Development (you can search their property listings by city)