The makers of El Silencio brand of mezcal near Oaxaca, Mexico are opening an eco-minded resort by their distillery. The property evokes both the area's natural aesthetic and the production of the native agave spirit with six guest suites. Casa Silencio's design evokes both ancient mythology and the creation and consumption of mezcal.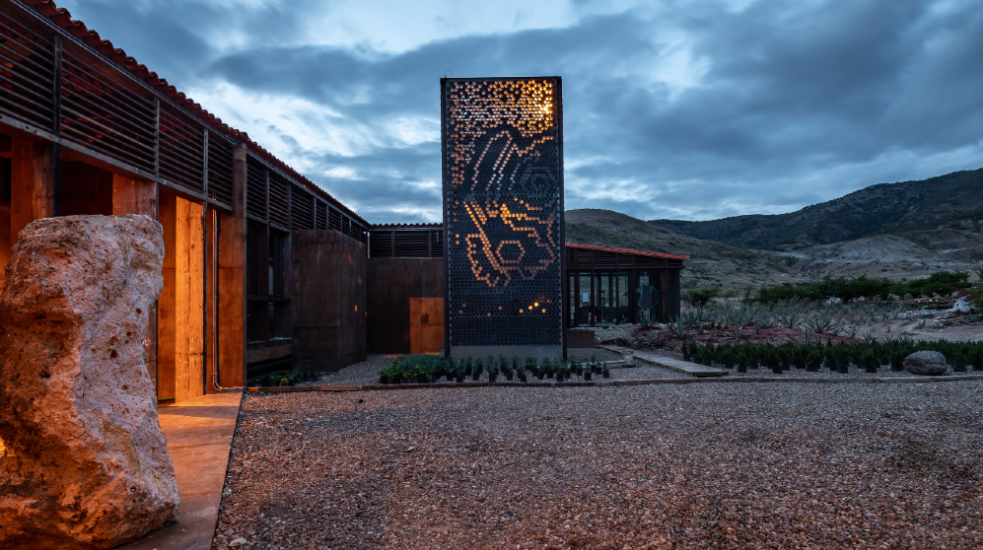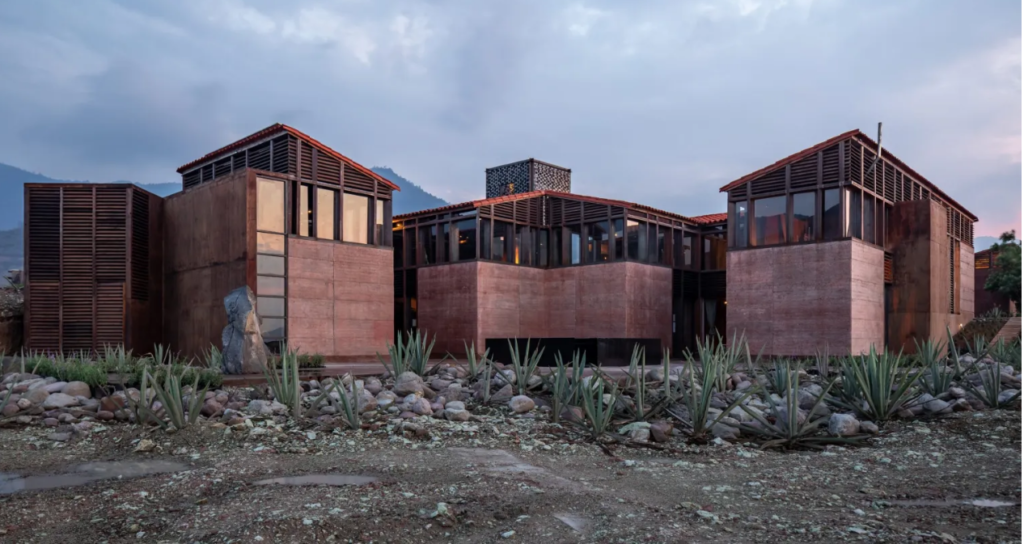 The owners collaborated with Alejandro D'Acosta, a Mexican architect who specializes in sustainable construction using raw and reclaimed materials. Casa Silencio was constructed with a mix of ancient and modern techniques using (mostly) locally sourced materials. The walls are made of rammed earth (known as "tapial" in Spanish) with local soil; the ceilings are crafted from recycled wood; and all energy is powered by solar panels.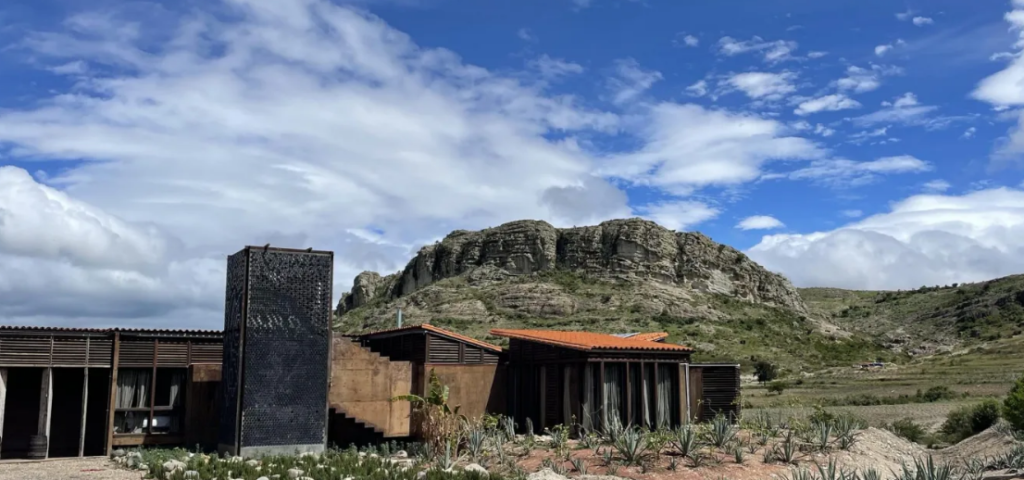 The property begins with series of "welcoming plazas" that have 1-ton stone monolith sculptures. The exterior grounds have several communal gathering spaces, including a plunge pool and bonfire pits as well as mezcal production areas.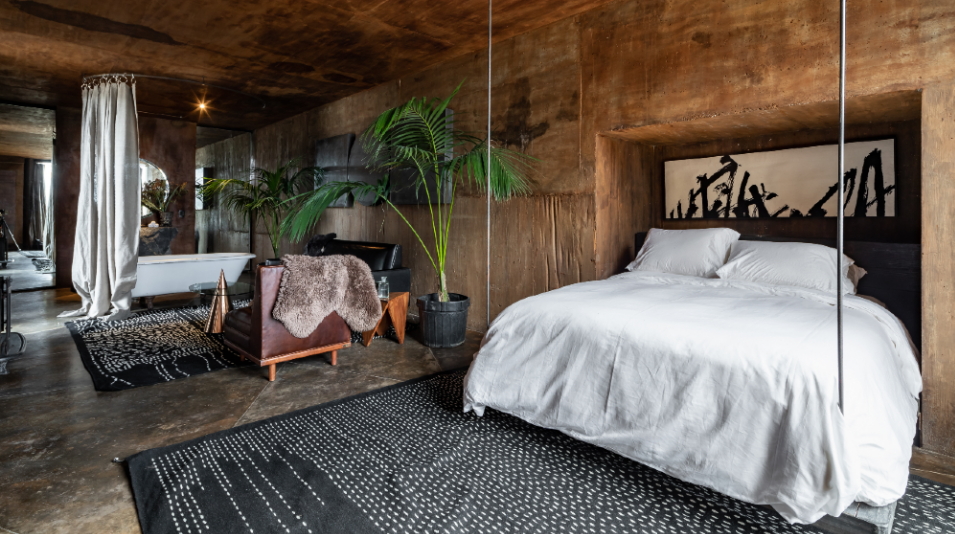 The furnishings, artwork and other decorative elements found throughout the property's public spaces and guestrooms are almost all directly and exclusively created by local artisans and craftspeople from the area. Natural materials such as steel, wood and stone are complemented by a muted, moody color scheme to bring the outdoors in.
Accents include burnt wood furnishings, distressed leather, artisanal candles, hand-woven wool rugs, velvet upholstery and copper lamps. Rooms vary in size and layout. Echoing the minimalist aesthetic, the bathrooms have walk-in showers and monolith stone sinks. One suite has a bathroom wrapped in a mosaic wall made entirely of recycled El Silencio bottles.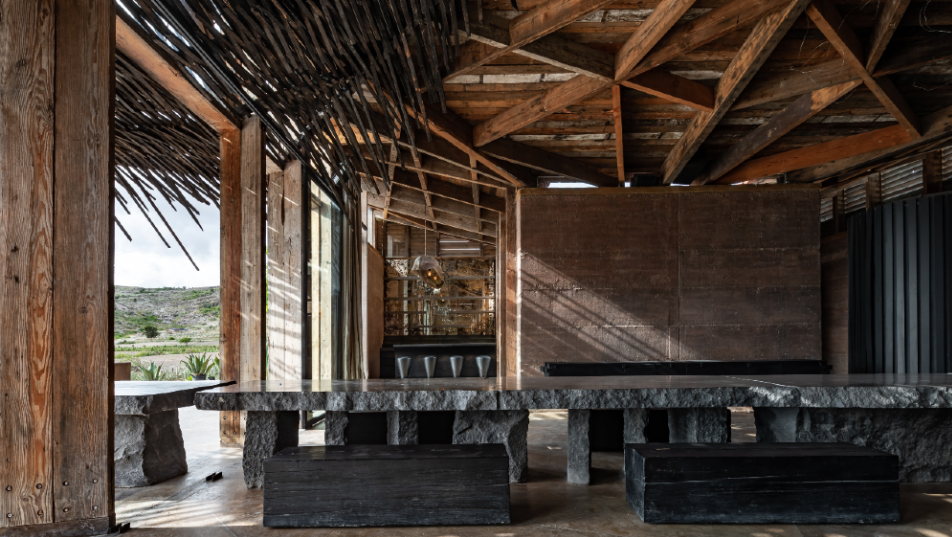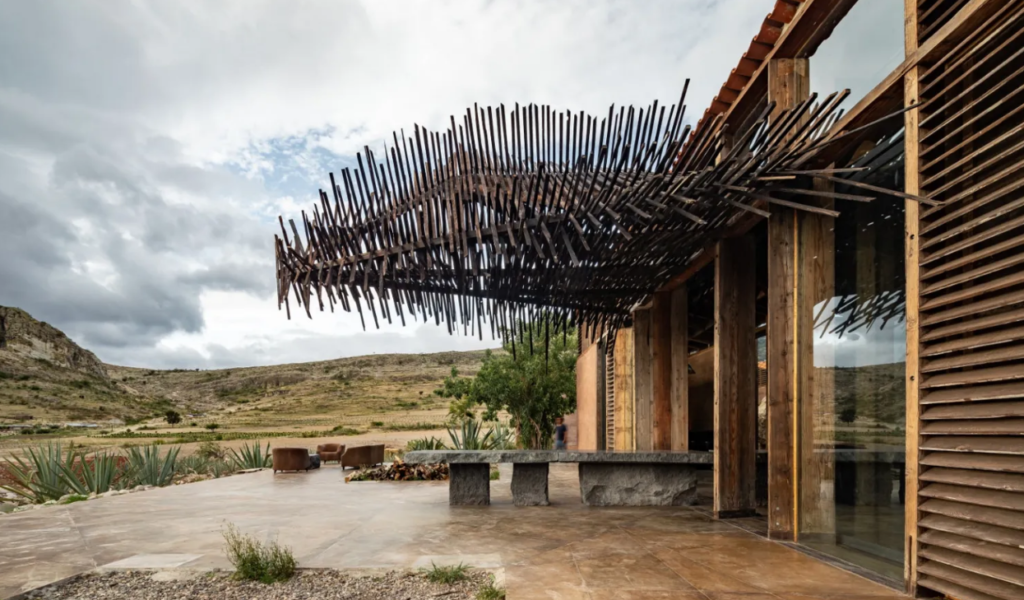 The indoor-outdoor dining area at the hotel is anchored by a 53-foot-long communal table made of a single 17-ton slab of hand-cut basalt. The table, which seats up to 45, extends from the center of the dining room to the exterior patio and is shaded by an abstract wooden awning.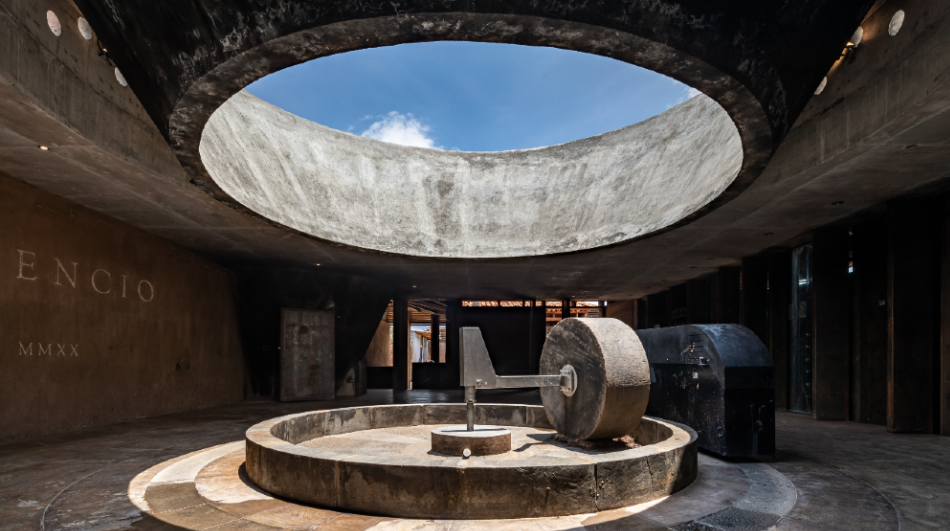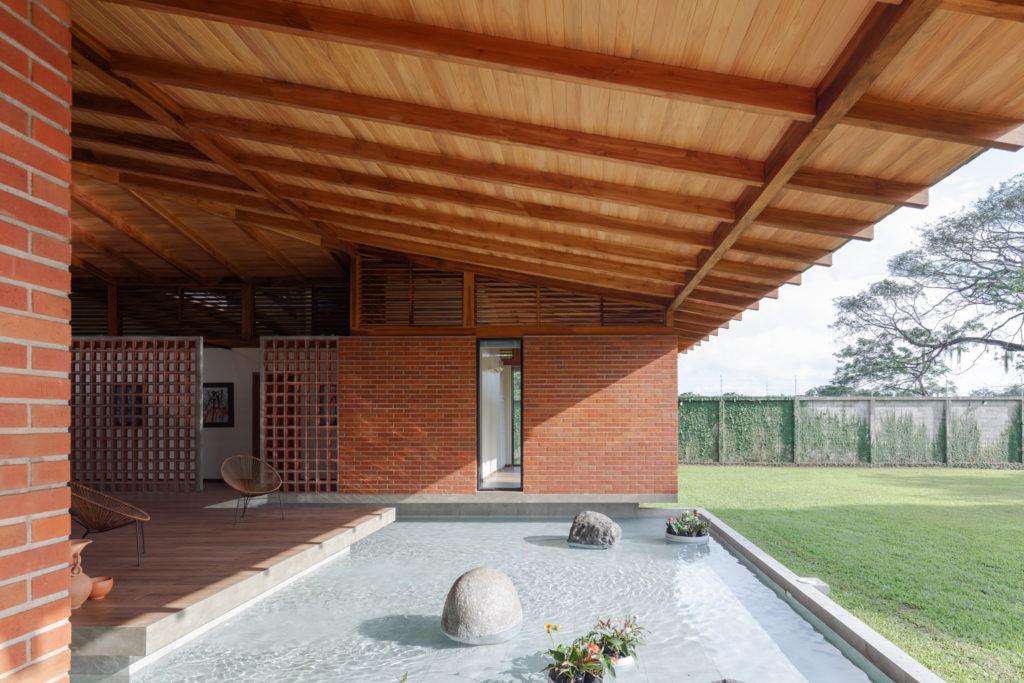 Rainwater harvesting and water reuse systems are implemented to feed the mezcal production plant, hotel and restaurant.
You can read the original article at www.hotelmanagement.net