Post and beam construction consists of vertical "posts" that support horizontal "beams." This is one of the oldest framing methods, which allows the heavy timber framing to support the roof load, eliminating the need for interior supporting walls. This can create open interiors that many home owners crave. Exposed timbers serve as a visual showcase for the home, often creating light-filled spaces that are both inspiring and comfortable.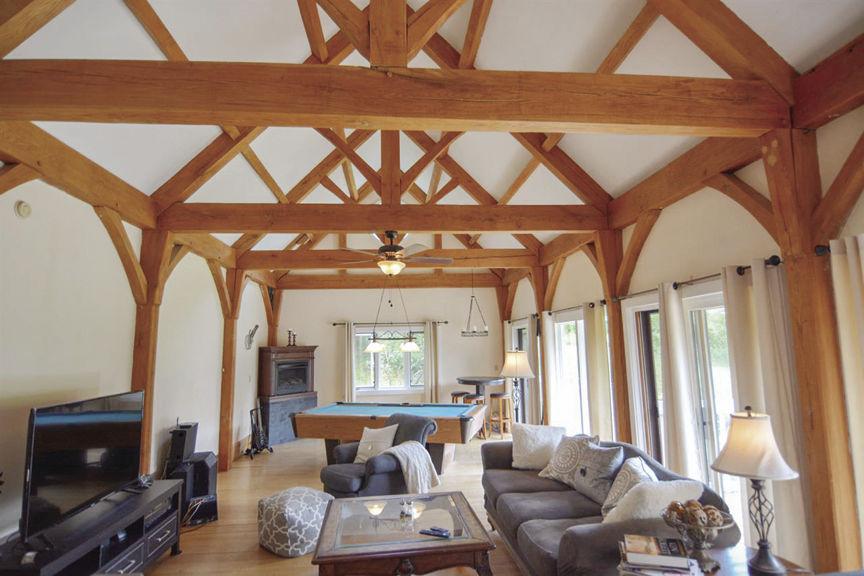 Post and beam construction can be traced back to ancient Egyptian, Greek and Roman architecture; some medieval post and beam structures are still standing. Such framing was also used by early American settlers, who used hand-hewn timbers fitted together with hardwood pegs or various types of joinery slots that were cut into the beams.
Quality post and beam homes are still being constructed by discerning homeowners who are willing to invest in the longevity, beauty, customization and openness associated with these homes.
Wood is a beautiful, natural building material and people tend to instinctively love the look, smell and authenticity of wood. Post and beam homes also tend to have an appealing visual rhythm composed by alternating exposed beams and "bays," the open spaces between the beams.
Because the timber frame does all the heavy lifting of the home's weight, homeowners can enjoy maximum flexibility in the placement and materials of walls, doors and windows, allowing for expansive, breathtaking interiors, and interesting and dramatic features.
You can read the original article this post was based on at www.laconiadailysun.com