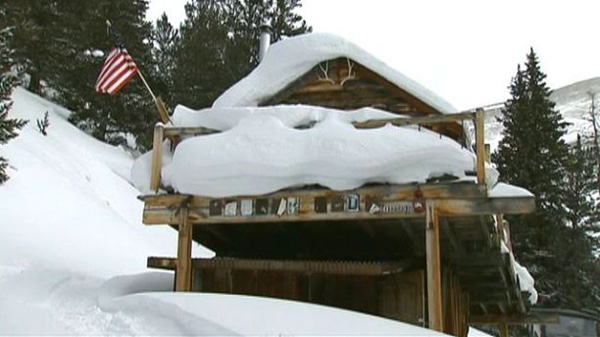 Punitive code enforcement problems and federal land grabs are becoming increasingly common. The following land owners thought they owned their land and could use it in the manner they think best. There are many thousands of lots that adjoin nation forests, and countless ranches in remote areas that are similar to the following stories. Are these test cases for future land grabs?
"Breckenridge, Colo. – "They're spending us to death," said landowner Andy Barrie.
He is not talking about property taxes, inflation or even the cost of skiing in glitzy ski country. Rather, he's talking about the legal fight he and his wife have been waging to save their pristine piece of mountain property — with breathtaking views of Colorado's high country — from being taken over by the county through eminent domain.
Their battle is a unique test of private property rights. Unlike in countless other cases, where local governments have used those powers to seize land to make way for a road or some economic development project, Colorado's Summit County is using eminent domain to go after the Barries' land simply because officials want the open space."
More at the source: Fox News
Feds move in on Nevada rancher's herd over illegal grazing – a New Ruby Ridge in the Making
"Bundy said he has grazed cattle on the land for decades, and his father and father's father did long before his 1,000 cattle roamed the area. He has long defied orders from bureaucrats he says are bent on running him out of business.
Just before the round-up began this weekend, Bundy said federal agents surrounded his 150-acre ranch. His son was arrested on Sunday in an incident involving the agents. [For photographing/videoing their cattle from a public highway.]
"They've been bringing men in and equipment and setting up a compound," Bundy told FoxNews.com Monday. "They got helicopters flying low. They got snipers around the ranch. Our access to public lands has been blocked."
"We're not pointing guns at anyone but we're sure getting a lot of guns pointed at us." – Carol Bundy, wife of Nevada rancher
Bundy said he is worried BLM might try to turn the situation into another Waco or Ruby Ridge."