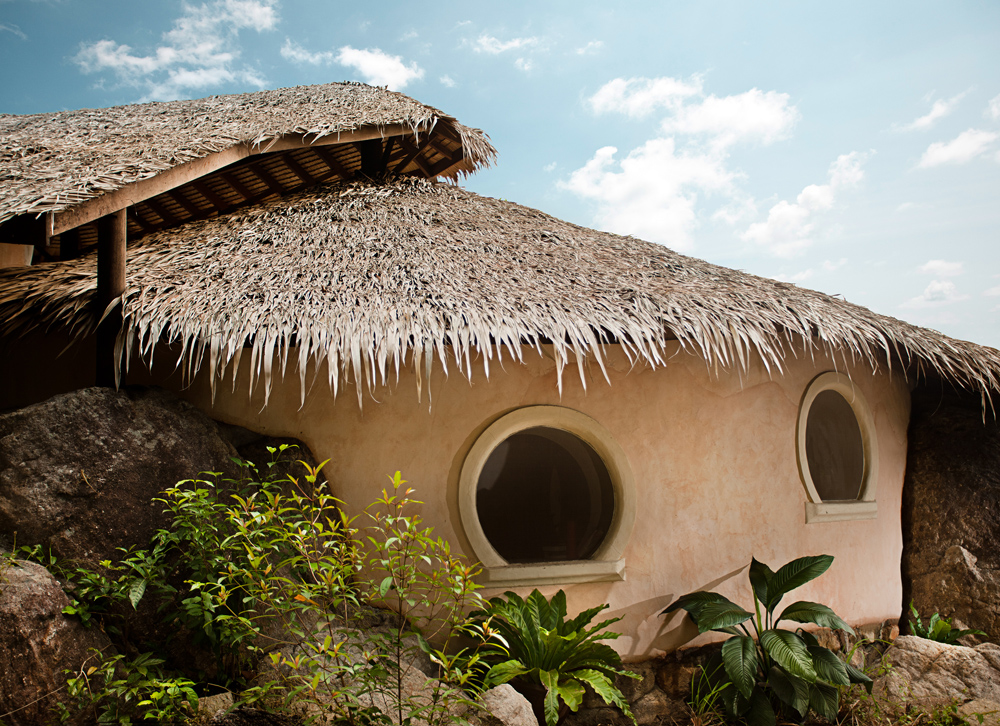 Goldmund Lukic, a professional photographer, was kind enough to reshoot Julien's house in Koh Phangan for the cover of my upcoming earthbag book. Click on the photo to see it full size. You might remember the previous blog post about this. Someone left a comment and strongly encouraged me to redo the photo professionally. Well, here is the low resolution version. The actual photo is much higher resolution.
A huge thanks to Goldmund Lukic for doing this free of charge. (This is amazing to me: it's a perfect photo and it's free!) In appreciation, I've offered to provide a link to Goldmund's portfolio on the Internet. Please take a look. I'm a big believer in "good things happen to those who do good things", so please pass the word about his work.
Update: I just clicked through his portfolio and realized Goldmund is a world class photographer. Take a look and see if you recognize some of the fashion models.