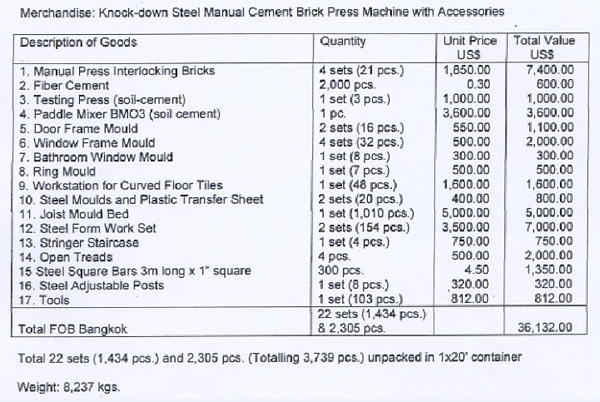 From Naveed: After trying to manage a business in the states and Pakistan, I have decided to list my complete Habitech small scale production system for sale. With licensing fees and shipping to Pakistan the system was well over $45,000 USD. The system contains 4 manual presses, a large mixer, concrete joist moulds, septic tank moulds, roof tile machine, stair mould, etc. I can give you several detailed lists of what is included and my bill of sale.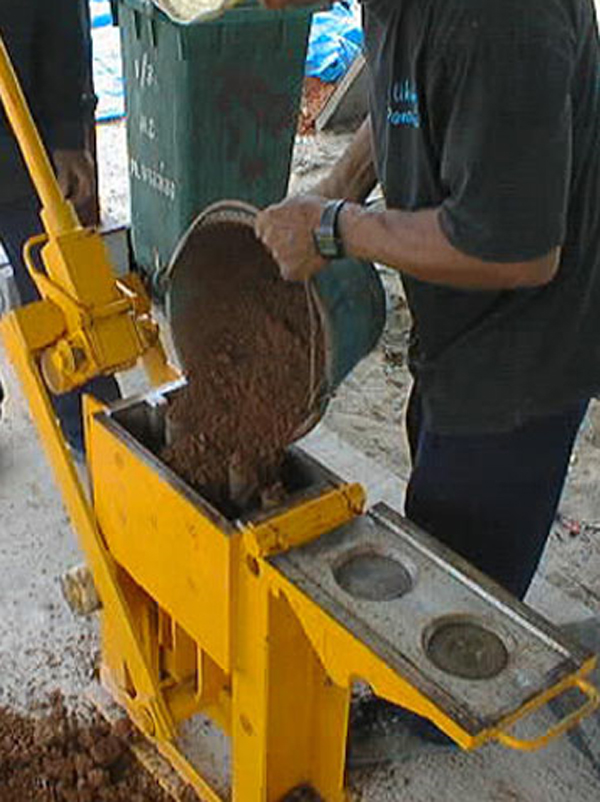 I can email you ZIP files with more photos and documents. Some pics are of our construction projects in Pakistan. I have other resources such as Habitech construction manuals and videos but they will only be provided to the buyer. We are moving towards faster production and need hydraulic presses. This would be good for an off grid community or small scale housing projects in electricity poor areas. This is a complete CEB house building system in a container. From CEB blocks, to joists, window and door frame moulds, septic tank muolds, roof tile machines, etc.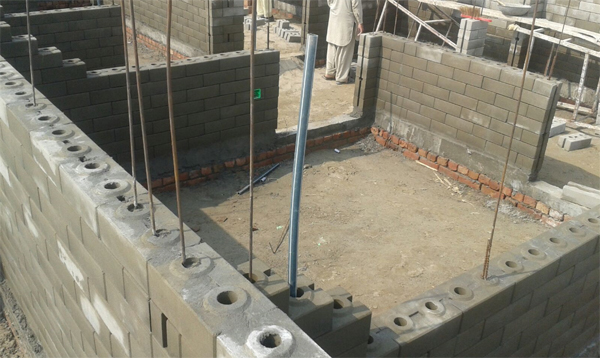 Email me for sales inquiries: natural houses [AT] gmail.com
Habitech is the world leader in CEB machinery. Just a guess but I'd say Habitech machines have been used to make tens or even hundreds of thousands of buildings over the last few decades.