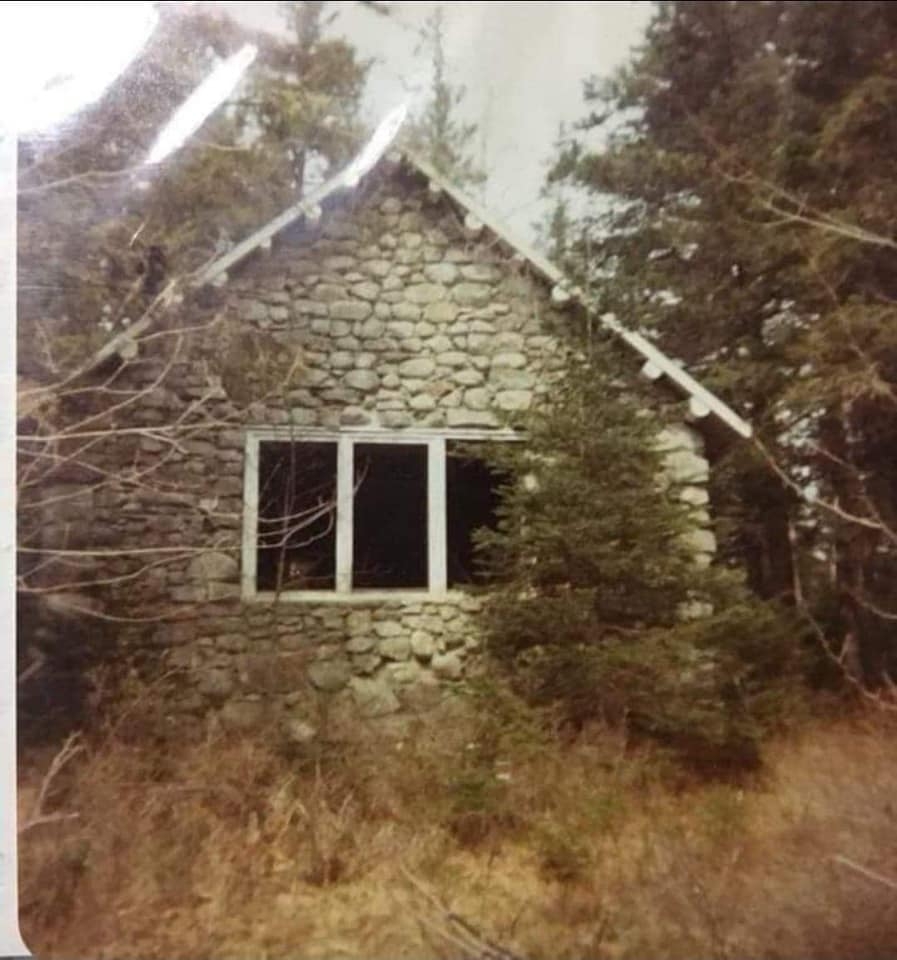 Paul Harnish can still remember the 50-foot whale backbone used as the handrail for two flights of steps leading up to "Bonavista Lodge," a beach-stone cottage tucked into the woods. It belonged to his grandfather, who operated a fish plant in Hubbards Cove, Canada. Paul says the getaway was named for its stunning panoramic view of Fox Point Lake in the distance.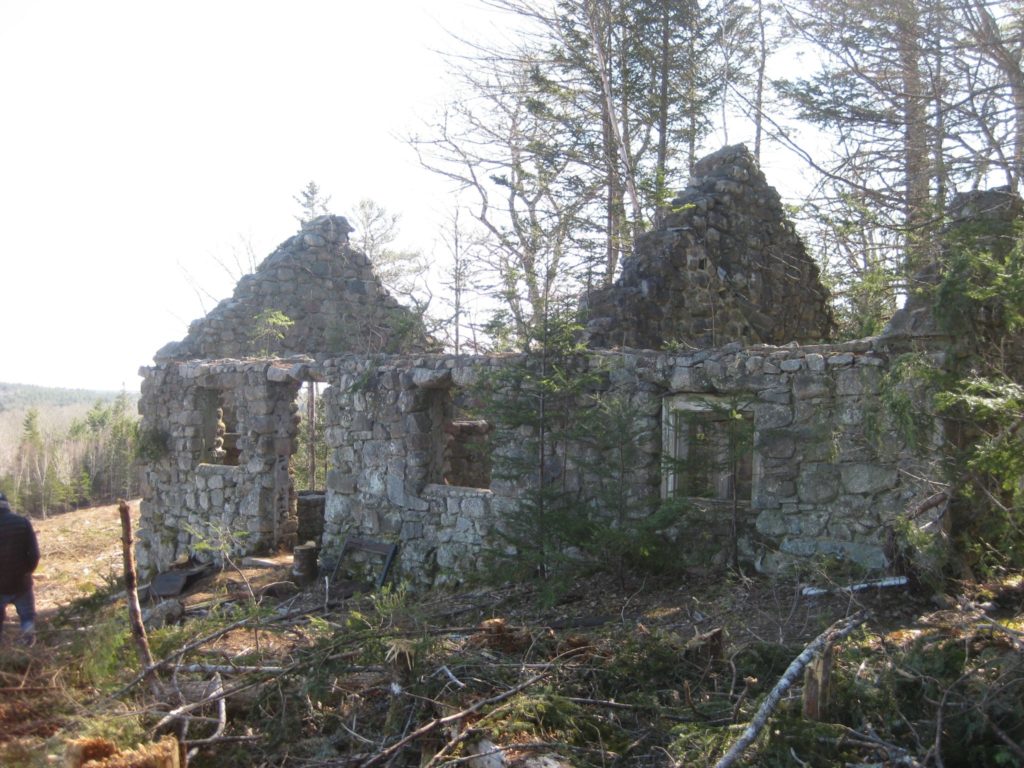 It functioned more as a "man cave" than a family cottage, where his grandfather would invite his crew to stay for hunting and fishing trips led by local guides. "It was a hidden secret. Trying to get into it — if you didn't know exactly where the gate was — you'd have a hard time finding it. From the highway you couldn't really see it," he says.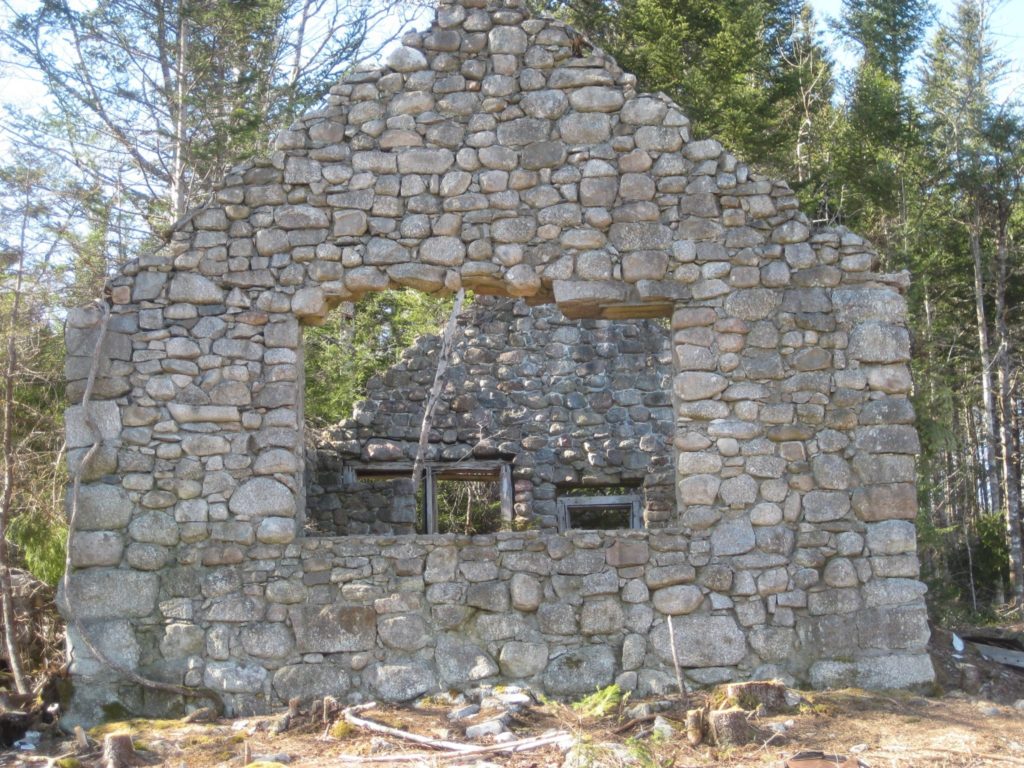 Paul thinks the building could be a century old, but he isn't exactly sure. "Where there's really no support, no roof on it for decades, it's totally exposed, the windows are all knocked out. I would say if the ground started to shake, rattle, and roll it would probably come down on its own, without any mechanical equipment to assist it."
It is surprising to me that this stone shell of a building has remained as intact as it is without a roof, windows or other supports. This is a testament to how well it was originally built.
The building is currently being threatened by highway development and there is a local movement to preserve it.
You can read the original article at www.halifaxexaminer.ca