Yesterday I visited some land that we own near Deming, New Mexico, partly to see how the little underground earthbag dome that I built several years ago was faring. You can read more about this project on a prior post titled A Small Underground Dome Experiment. We have owned these 4 acres just a few minutes outside of Deming and near Rockhound State Park for about two decades, and have recently decided to sell it. The only development currently on the property is the little dome and a graveled driveway.  Where else in the U.S. can you buy such gently sloping  property with stunning views for $1500/acre?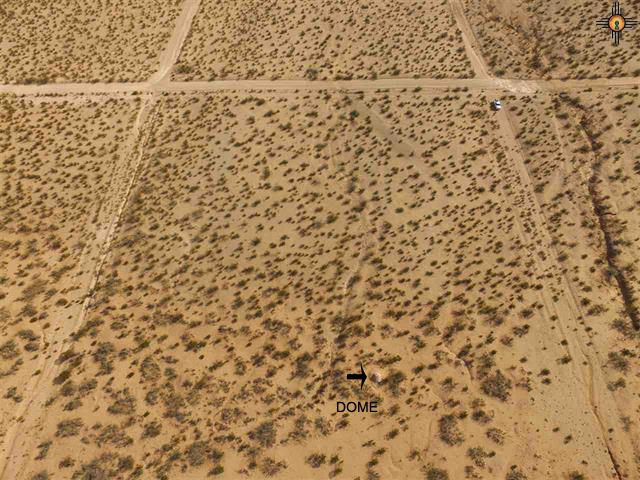 So, how is the little dome doing after 5 years? I would say quite well, really. Obviously animals have occasionally entered it (I suspect coyotes), as the stone barricade I had erected in the doorway was breached by pushing most of the stones inside. This has allowed sunlight to penetrate inside and deteriorate some of the bag material; the adobe fill is still quite solid, however.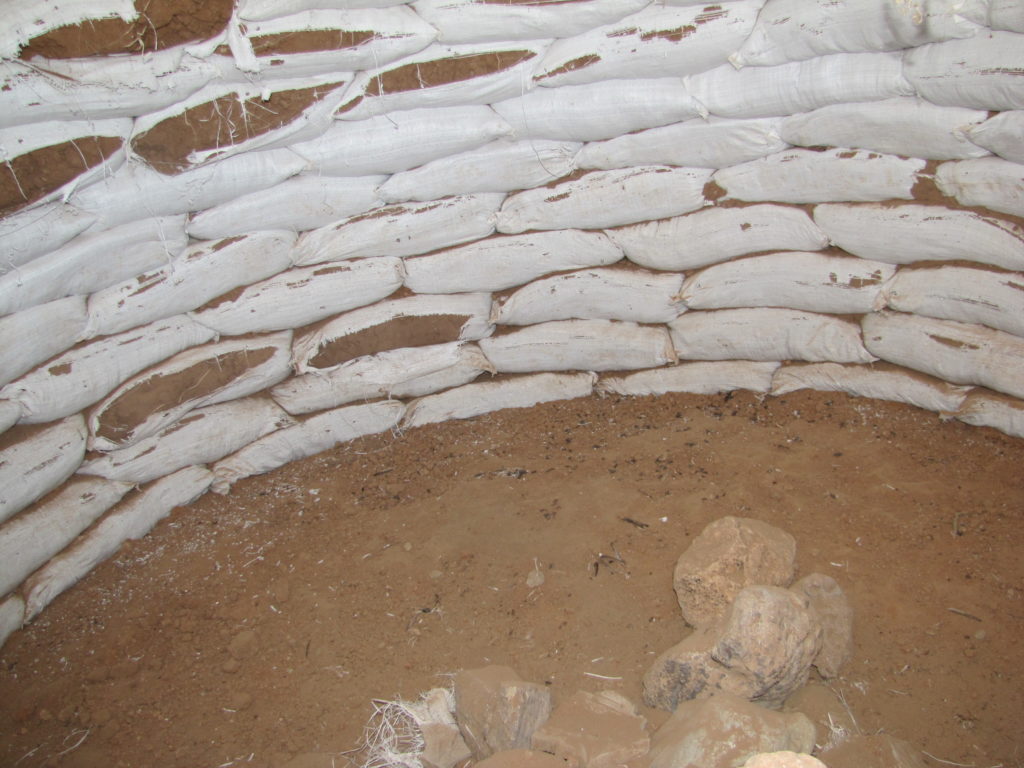 And on the outside, the dome looks quite nice. There were a few spots where the soil had subsided, exposing the plastic covering, but I covered these spots with some more stones. If you are interested, you can find the listing at the New Mexico MLS.