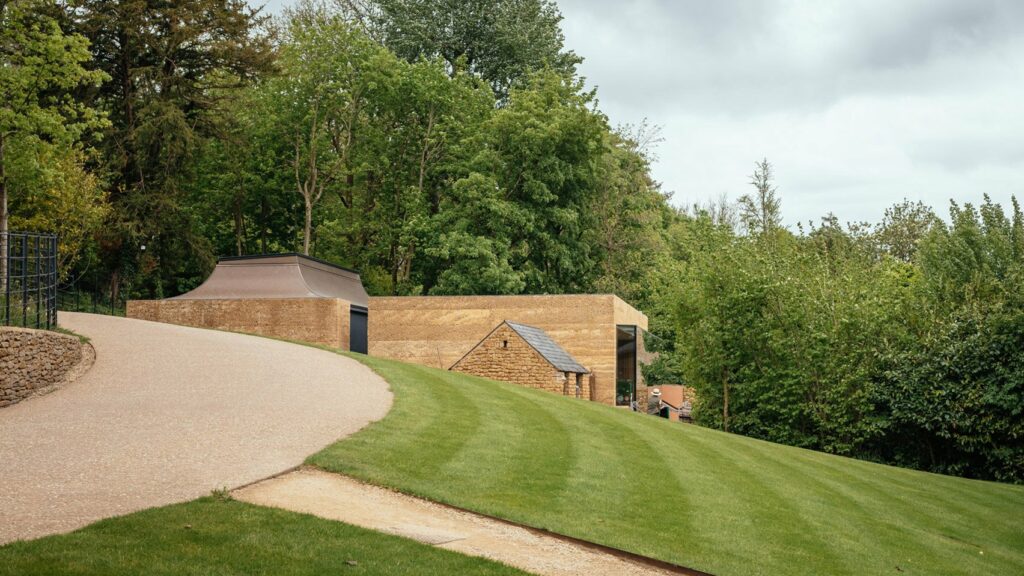 Invisible Studio has created a yoga studio with rammed-earth walls and a roof clad in copper shingles at The Newt in Somerset hotel in England.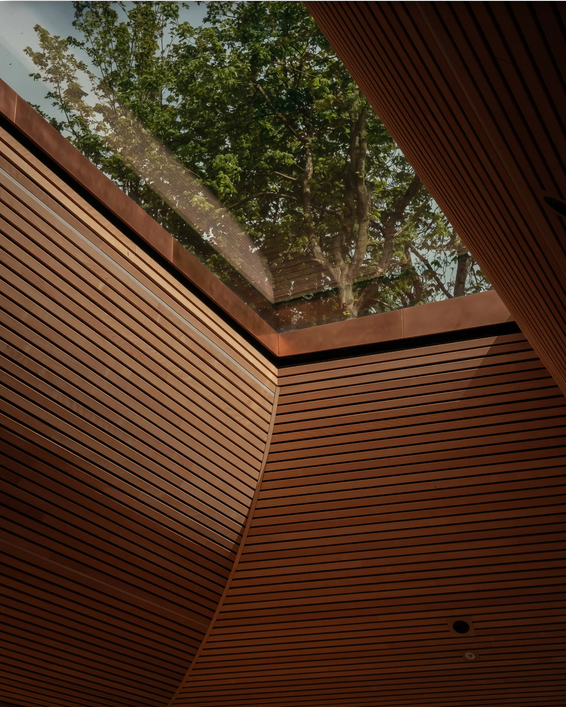 The yoga studio has a single opening located at the apex of the sculptural roof, which has a view of the sky via its enormous 11-metre roof light, made from a single insulated double-glazed unit.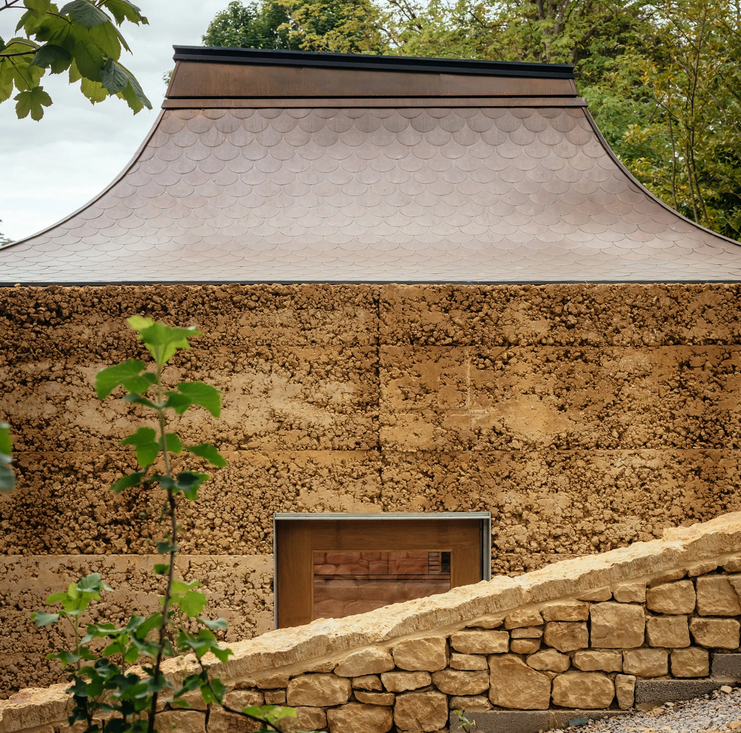 The rammed earth is made from local limestone that gives it a distinctive reddish hue. The curving form of the roof was designed to reference the follies that have been created in English formal gardens for centuries.
Inside, the studio is clad almost entirely with beech slats, excluding a wall lined with full-height mirrors. The architect said this helps to create "a warm and immersive sanctuary-like space". The wooden slats extend up from the walls onto the curved inner surfaces of the ceiling, drawing attention to the frameless rooflight that provides a view of the treetops and sky from within the space.
The photography is by Jim Stephenson. You can read the original article at www.dezeen.com