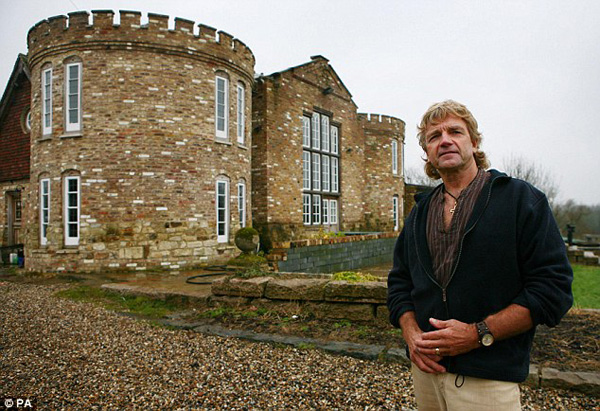 "Just a few months ago it was one of the most impressive houses in its particular corner of Surrey. Now, after a bitter nine-year planning battle, all that remains of Robert Fidler's dream home is rubble.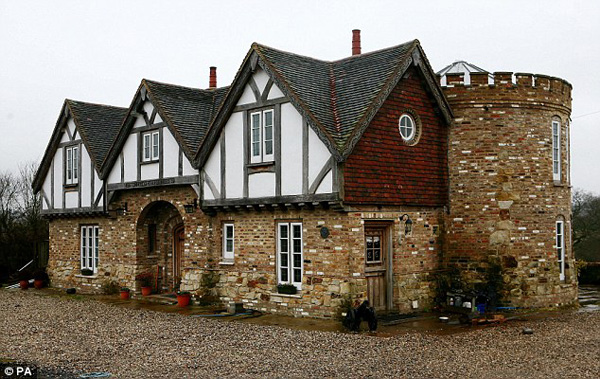 The mock Tudor 'castle' thought to have been worth in the region of £1million is just a pile of rubble after Mr Fidler obeyed a court order to demolish it rather than face jail.
He had managed to conceal the construction of his striking home in 2000 by hiding it behind a wall of hay bales on his farm in Salfords.
However, once Reigate and Banstead Borough Council discovered the building – which was put up without planning permission on green belt land – the farmer was ordered to knock it down.
That was nine years ago – and the once-grand home has now finally been razed after Mr Fidler, a 67-year-old grandfather of 11, was threatened with a prison sentence.
He said then: 'Tearing down the house is completely pointless, it's completely ridiculous, and totally wrong.
There's supposed to be a housing shortage, but all they intend on doing is spending thousands of pounds getting one house demolished.'"
More at the source: Daily Mail
Thanks to Earthbag Chris for this tip. All I can say is this seems like a total waste. So sad.