The 'Puntukurnu Aboriginal Medical Services Clinic'  was built using rammed earth sourced exclusively from the site. It is built around a sheltered courtyard, where Australian hardwoods are used to minimize the heat effect.

Built in Newman, a remote town located 1200 km north of Perth, the clinic places wellness at the center of the community and offers access to better healthcare. Patients will no longer have to travel to Perth for treatment but will be able to access the visiting clinicians and allied health professionals who come to the clinic.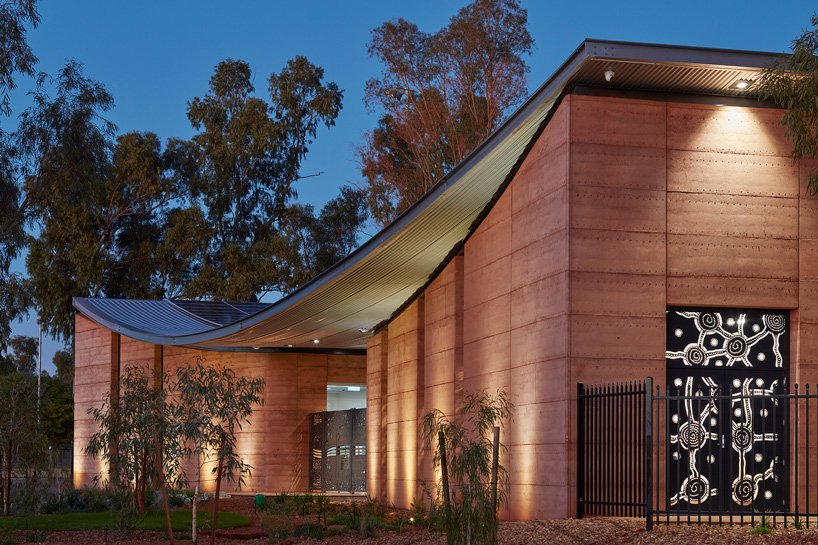 The architects made a genuine effort to incorporate all perspectives so that it is contextualised to people, place and culture. This project shows what is possible from true collaboration with aboriginal people with their generosity and wisdom.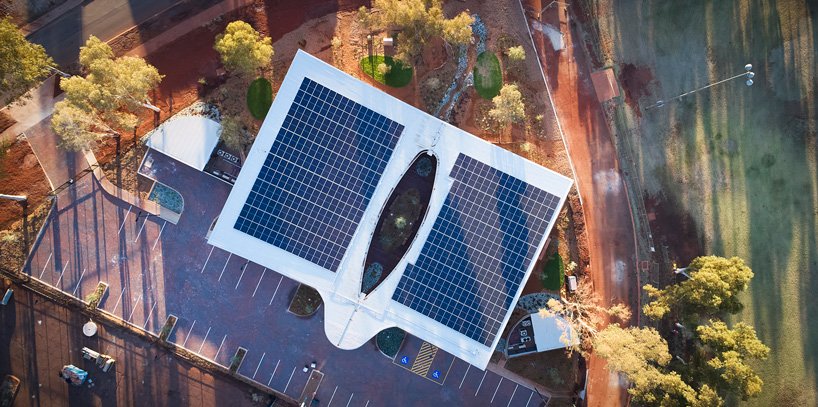 Insulation helps keep the heat out in this hot climate. The building is topped with a 150kw rooftop photovoltaic system that will offer a 13% increase in power to the local community as well as providing 85% of the medical clinic's own electricity.
The courtyard minimizes the heat effect with trees and invites visitors to a sheltered open space complete with mature eucalyptus, which were already on site. Over 2000 local plants were used to create low maintenance, robust and relevant landscaping which helps shade the building.The art was chosen by the community, with artful screens to form window protection on most windows and the entry gates, filtering light into the rooms and causing changing projections.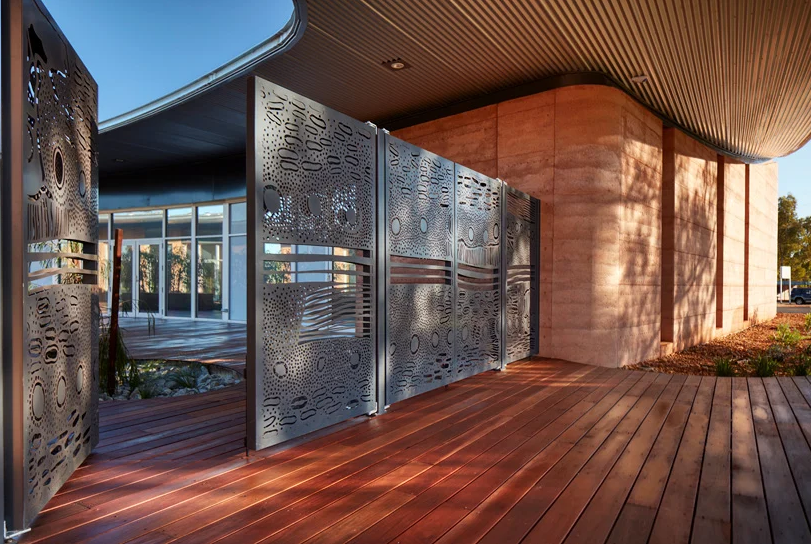 The collaborative approach by the architects with the community members has created a deep sense of ownership and pride in this health center. Designing, creating and delivering a new building on time and within a tight budget is hard enough, let alone in the midst of global pandemic, but the architectural team did just that.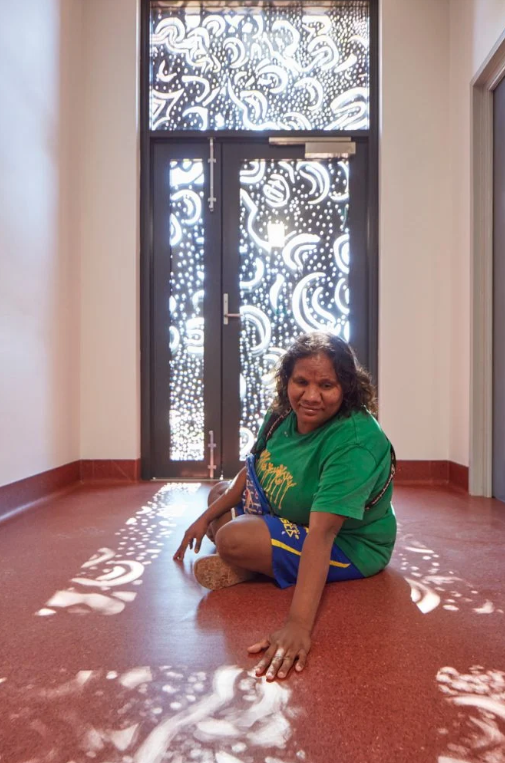 You can read the original article at www.designboom.com