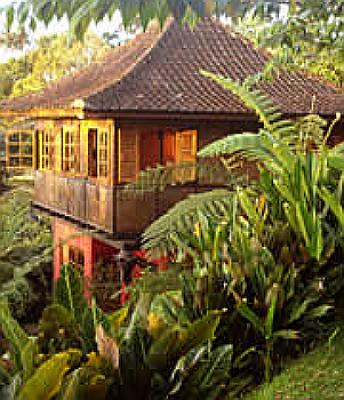 "Escape to a different reality. A haven for nature lovers & for those who just need to escape from a busy life & recharge.
Sarinbuana Eco Lodge is located at 700m on the slopes of Mount Batukaru in central Bali, we offer you a chance to retreat into nature, to relax or be active taking treks or workshops with our local community.
Eat & sleep well … breathe clean mountain air and bathe in clean water… Experience being part of the vibrant & nurturing Balinese culture…"
Sarinbuana Eco Lodge
Check out their meals. They're only a few dollars for gourmet natural food.