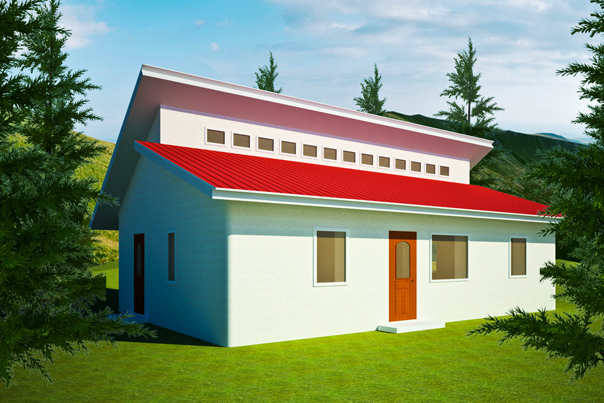 Specifications: 792 sq. ft. interior, 3 bedroom, 1 bath, Footprint: 25′ x 39′
Description: Sweet Spot is an attractive and very efficient three bedroom home. Two roof options are available: 1. clerestory roof (shown); 2. gable roof with optional porch roof.
I'm posting upgraded plans (finished computer renderings) as they become available over at my Earthbag House Plans blog. Things are moving along nicely so I can post about one plan per week. The response so far has been very favorable. I really appreciate your feedback.
Note: My designs are not limited to only building with earthbags. It depends on the design, but many times you can build with adobe, straw bales, etc. Use what is most appropriate for you and your site.