Bamboo, rammed earth, and adobe bricks were used by Chiangmai Life Architects to form a new Science and Music Center in Thailand.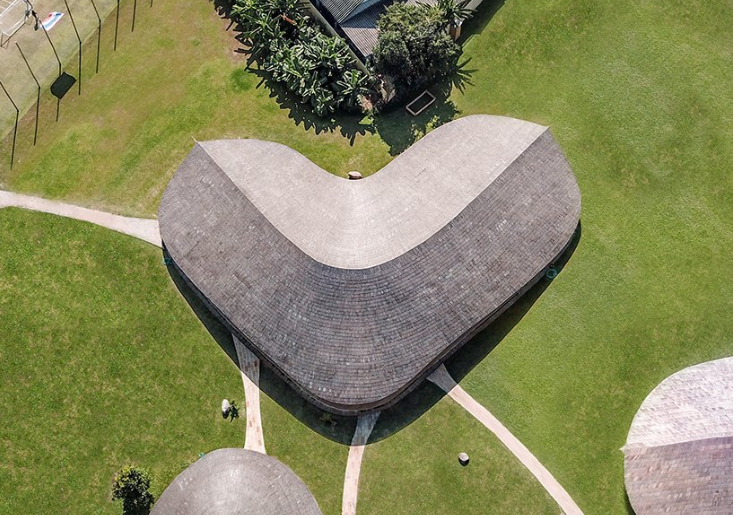 The Science Lab is L-shaped and the bamboo roof looks like a heart from above. The earthen instrument storage room reduces the humidity fluctuations experienced in northern Thailand.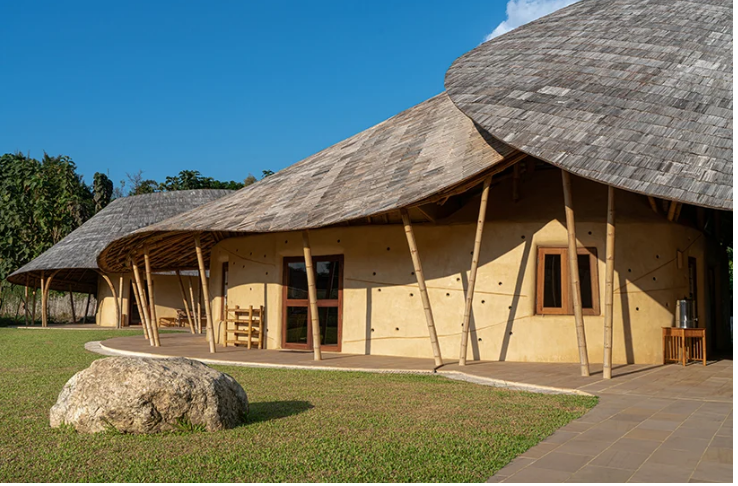 The music center has two adjacent buildings, one hosting the performance hall, and the other houses four smaller music rooms for individual sessions.
The adobe walls are great sound insulators, keeping the surrounding areas quiet. And because of the roof's non-reflective bamboo surfaces, the sound experience is very clear without an echo. The bamboo roof with its arches and flowing curves, encourages the students to get in touch with the natural flow of music.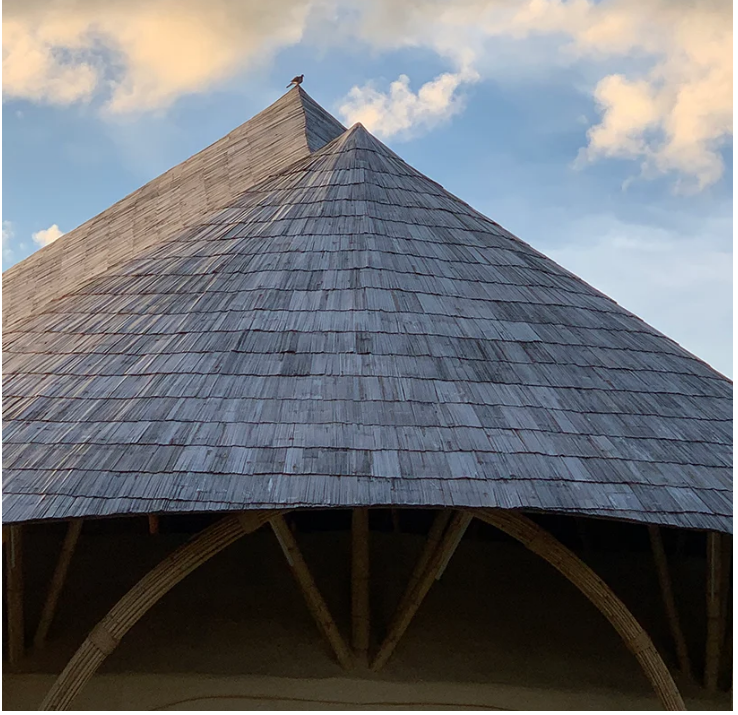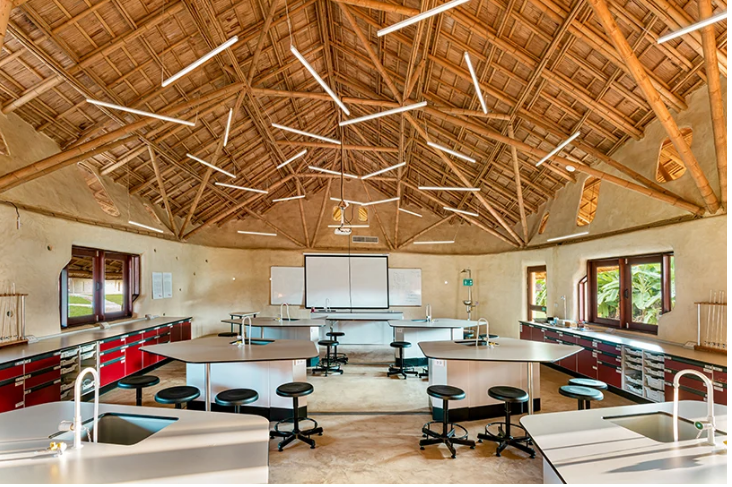 You can read the original article at www.designboom.com