Before Owen died, he got this email:
Dear Owen,
I just heard that you're not so well. I just wanted to show you a pic of the Hyperadobe earthbag building that YOU inspired me to build. I will be forever grateful.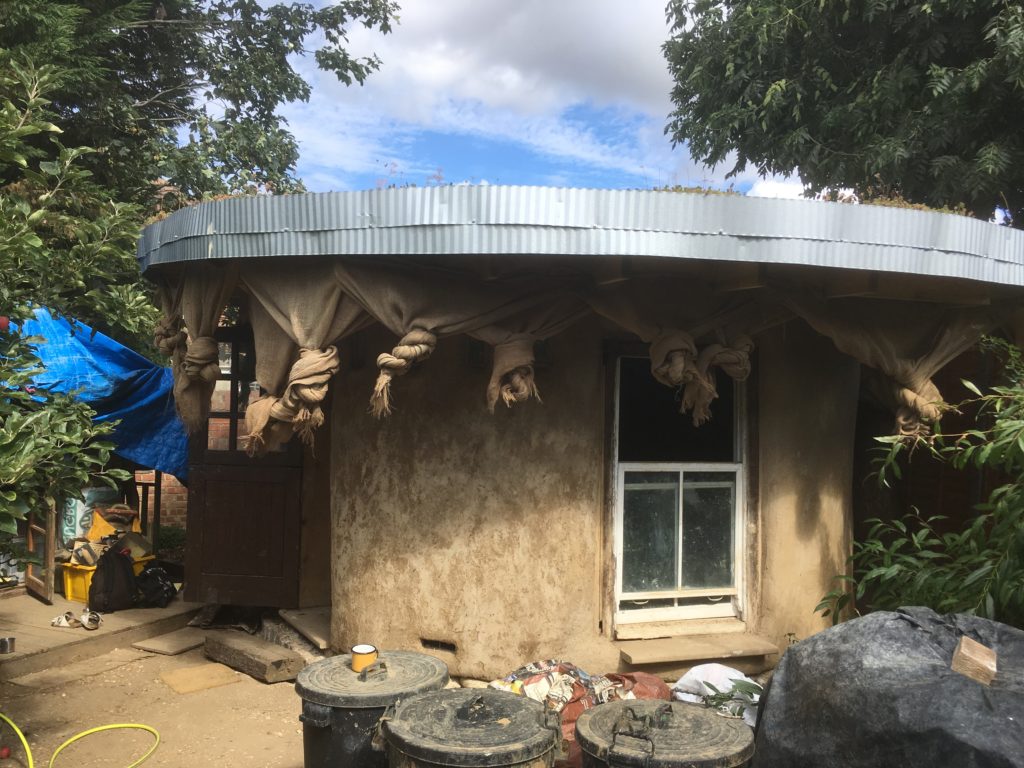 It's not finished yet…2 more layers of lime casein paint on the exterior, and finish plastering and paint on the inside….Hard, hard work but a wonderful journey, and when it's finished my sister will have a wonderful place to make stuff in her back garden.
Thank you!
Cath Coffey