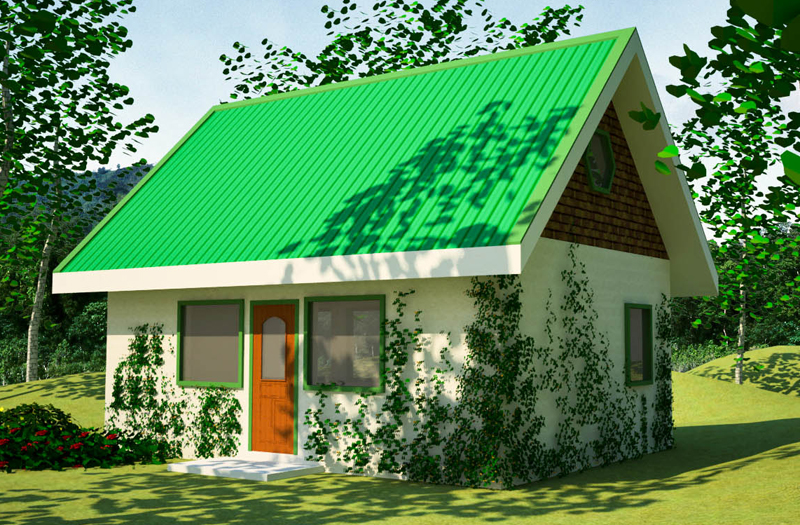 I've been caught up in the tiny house movement lately, in large part because of Michael Janzen's excellent Tiny House Design and Tiny House Living websites. These sites really are a gold mine of information.
This line of thought has helped inspire me to think of smaller, simpler house designs. What do we really need and what's the most efficient use of space?
So here's one of my favorite tiny house designs – the Green House. A play on words, this tiny house has 'green' walls and optional living roof (not shown). Plant covered buildings are very practical, because they can save materials and finish work, reduce heating and cooling loads, oxygenate air around the building, as well as provide habitat for wildlife, buffer noise, etc. Just imagine your house enveloped in fragrant, colorful flowers. This house was designed for two university students who are concerned about the environment.
You can read more and see the floorplan on my Earthbag House Plans site.