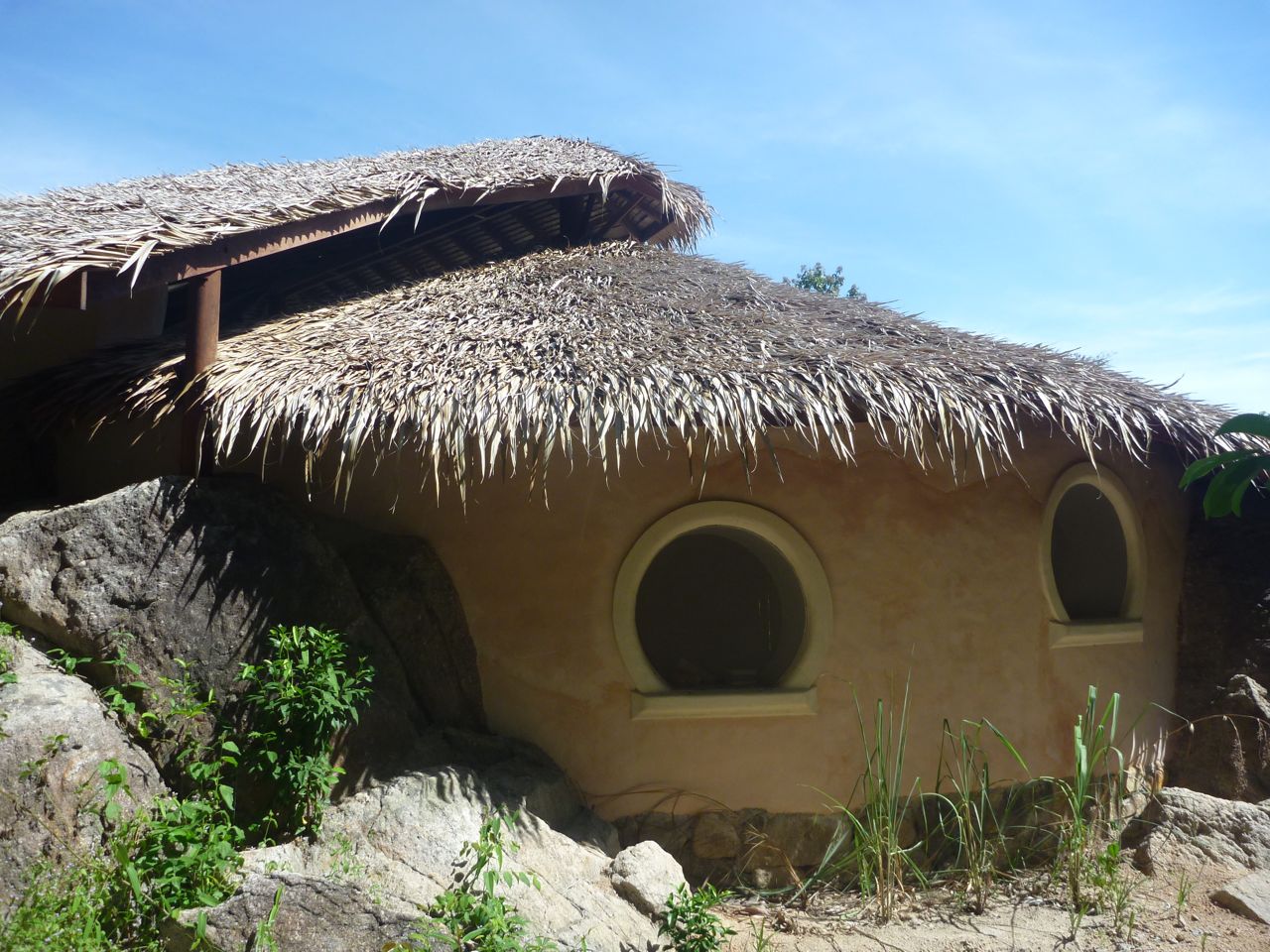 Julien Balmer's Freeform House at Phangan Earthworks in Koh Phangan, Thailand has been chosen as the cover shot for my upcoming earthbag book. Long time readers may remember Koh Phangan as one of last year's earthbag workshops.
Hubert Huot and Julien have built some of the most amazing earthbag structures to date and I am very pleased to feature their work on the cover of my book. I would like to take this opportunity to thank Julien publicly for his generosity in freely sharing this photo, and for Hubert and him being gracious hosts at last year's workshop. You can see many more photos of their projects on their Galleries page.
Julien's Freeform House is also profiled on our EarthbagBuilding.com Project page. Like no other house I've seen, it is seamlessly integrated into the landscape between large boulders. Other interesting features include recycled ship masts as poles, outstanding plaster work and a masterfully crafted wood framed roof that maximizes ventilation in hot climates. Julien and Hubert have another earthbag workshop coming up February 19-20, 2011 and a Permaculture Design Certificate Course March 14-27 that come highly recommended.