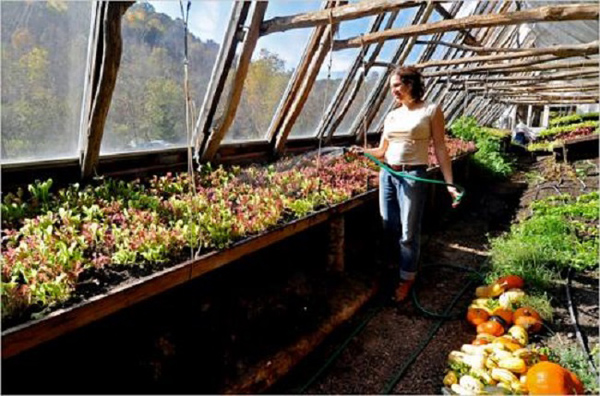 "The larger you build your pit greenhouse the more efficient, as the temperatures inside of a small greenhouse can fluctuate quite quickly.
A 2800 s.f. straw-bale insulated solar greenhouse. Whole tree supports made from site-harvested black locust, which is fast growing and extremely strong and rot-resistant, and abundant throughout Wisconsin."
Source: Whole Trees.com
These are the same folks who are world famous for their use of whole trees in architecture: Whole-tree Building and Rustic Whole-tree Timberframe The same whole-tree building methods are used on their greenhouse to create a structure at ultra-low cost. If I remember correctly it's straw bale insulated.