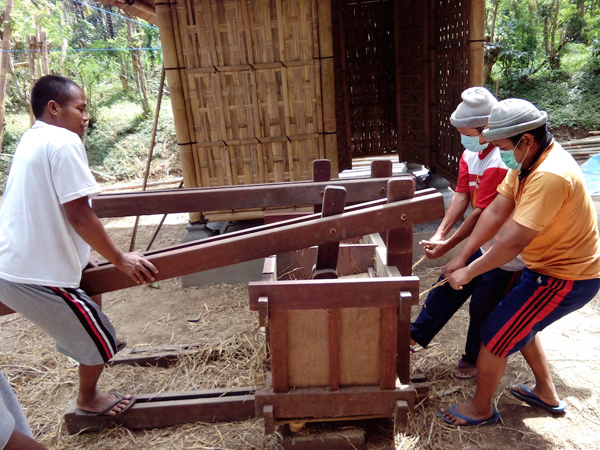 "The "Bali Baler" is a manual press that creates bales measuring 50 cm wide x 50 cm high x 100 cm long (19″ x 19″ x 39″). The bales are a bit wider than the standard bales in the USA. Designing in metric made everything simple and with the 6:1 ratio we were able to build the walls 3 meters high – close to 10′ tall.
Designed by Architects Frank Hyde and Jeni Kardinal of Dual Dimension Architect.
The nice thing about designing your own press is you can create a design and press that work together. We didn't need to cut a single bale for the project. The half bales and full bales were exactly what we needed.
The press is designed to make either two half bales or one full bale. When making half bales a piece of plywood is placed in the center of the press dividing it into two."
Read the complete article for free at The Last Straw Journal