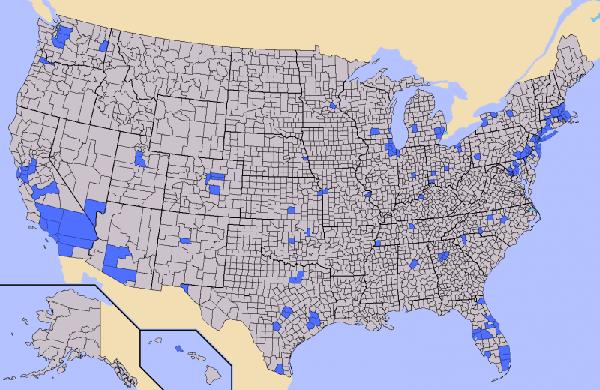 Due to the current sabre rattling between the U.S., Russia and China, now might be a good time to consider survival scenarios. The following article explains why large cities are the most dangerous places to be if the country devolves into chaos.
"When it hits the fan America's population centers will explode in violence, looting, and total breakdown of law and order.
It's a theory put forth by numerous survival and relocation specialists, and one that makes complete sense if you consider what happens in a truly serious collapse-like scenario.
Survival Blog founder James Rawles calls them the golden horde: "Because of the urbanization of the U.S. population, if the entire eastern or western power grid goes down for more than a week, the cities will rapidly become unlivable. I foresee that there will be an almost unstoppable chain of events:
Power -> water -> food distribution -> law and order -> arson fires -> full scale looting"
In his recent documentary Strategic Relocation, retreat expert Joel Skousen echoes Rawles' warnings: "The number one threat that I concentrate on. It's not terrorism, it's not natural disaster, it's not even government or war.
The major threat is population density. Because every crisis that threatens, even a local crisis, can turn exponential because of close proximity to people who cannot help themselves. Even good people panic in a crisis…"
More at SHTF Plan.com
Note how this meshes perfectly with what I've been saying for years about finding a rural area with minimal building codes and suitable soil and climate for growing your own food.