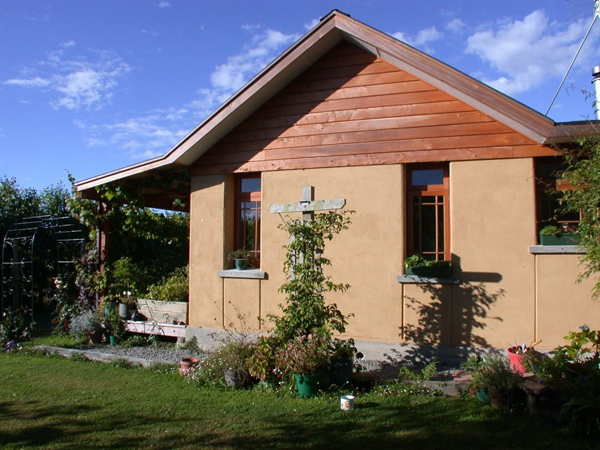 "Kapiti Coast and Wellington, Labour Weekend, 25 – 26 October 2014 and optional hours tour on Monday 27 October
Come along to meet fellow natural building enthusiasts and share a wonderful weekend. Visit at least eight spectacular homes and listen to the owners/designers talk about their building experiences.
See practical demonstrations on:
– rammed earth construction
– light earth infill panels
– homemade natural paints
– and adobe brick testing
Listen to our keynote speakers Professors Robert and Brenda Vale from the School of Architecture at Victoria University and authors of "Time To Eat The Dog" and "The Autonomous House".
Be shown around a permaculture garden by Emily Williams one of New Zealand's permaculture experts.
Hear presentations on a range of sustainable building practices.
Join a "show and tell" session, where participants can share their natural building stories in a short, punchy format.
Question the "ask the experts" panel, led by some of New Zealand's most experienced natural builders and eco designers.
Get an update on the "New Zealand Earth Building Standards" revision.
Network with experienced owner builders and building professionals.
Shared meals and accommodation on site will add valuable social time to this information packed weekend."
To find out more and register and to book accommodation:
Web: www.earthbuilding.org.nz
Facebook: www.facebook.com/earthbuilding
Or call Verena on ph: 03 5450240 or 021 036 393
Thanks to Richard for this tip.