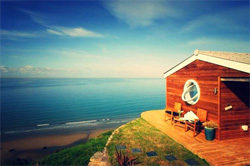 Hi there. My name is Whitney Hayes and I'm a casting producer with the exciting, new HGTV series, Tiny Paradise. This docu-follow, build-process show will feature tiny home construction in a scenic locale. We can consider any residential structure under 400 square feet. And we'd LOVE to feature an earthbag home!
In the past, organizations such as yours have been instrumental in finding great stories for the series. Would you be open to sharing this casting information with your members?
To learn more, send an email to whayes@dorseytv.com
Please include your contact details, a photo of yourself and a brief summary of what you envision for your own tiny nirvana.