Earthbag building has clearly reached a new level of popularity. I'm amazed at how many earthbag projects I'm finding and so now I'm doing two blog posts a day. Photo Blog posts like this one will be a regular feature as I attempt to document the hundreds of new earthbag structures.
It's easy to find a new project in about one or two minutes with Google Images. This has always been true, but now you can keep finding more projects as long as you keep looking. To find new projects in Google Images, just type in the word earthbag plus one or two additional words: earthbag permaculture, earthbag [name of country] and so on. Each search phrase turns up slightly different results, often with one or two pics of new projects. Try it out. A search for the phrase earthbag plaster uncovered eight new projects! [Tip: the photo shown in the search results may not look stunning, but check it out anyway because there may be much better photos on the same site.]
As The Crow Flies earthbag cabin: Next coat they will add lime to the plaster mix for the bottom but the top will be planted like a big Chia-Pet.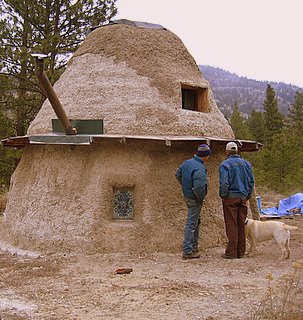 Earthbag in Japan


Earthbag in winter