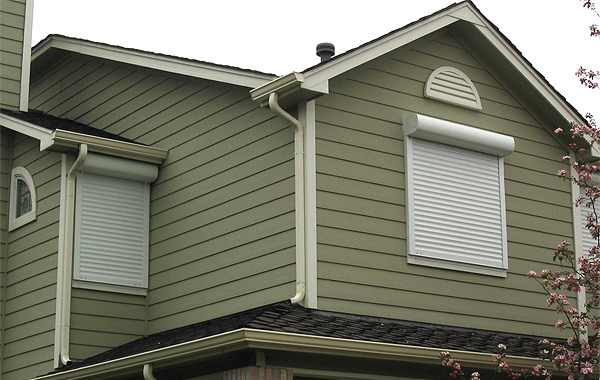 For those who live in hurricane and tornado regions, consider adding roll down metal shutters to your doors and windows.
From the Innovative Openings.com website:
"Window Shutters Add Value and Privacy to Your Home
Our Rolling Shutters offer hurricane strength wind control and storm protection without compromising on aesthetics. Our extruded aluminum shutters have a unique end retention system that allows us to span larger windows and still meet hurricane building code standards. At Innovative Openings, we have an exterior rolling shutter that protects your home without detracting from its beauty.
Energy Efficient Design
Exterior Rolling Shutters block the sun before it enters the home, keeping homes and buildings cooler in the summer. Insulated slats allow shutters to provide insulation in the winter.
Add Security and Protect Your Home From Intruders
Roll down protection for any window and door to keep out vandals and protect your property. Aluminum shutters lock down when closed."
Image: Innovative Openings.com