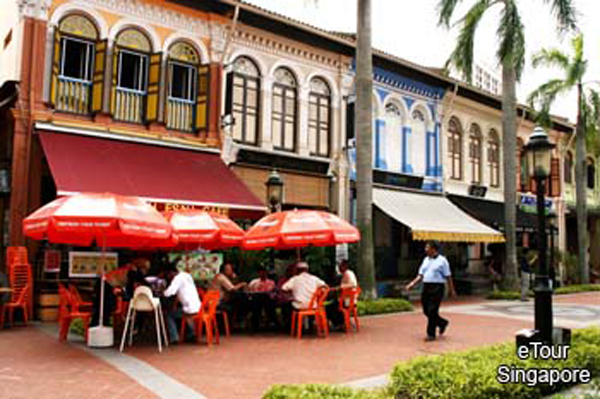 Millions of people around the world live and work in shophouses. Living spaces and work/shop areas are combined in one unit. This eliminates the need to drive to work somewhere else and keeps families together. Shophouses offer an affordable option for starting businesses by keeping costs low.
One possibility is to combine complimentary businesses in a row of shophouses located near an office park, university or downtown. Here are four possible businesses that might work well together: 1. Wordprogramming, PDFs, graphic design, editing, translation, photocopies, fax, some office supplies 2. Computer repair, sales and supplies 3. Internet cafe 4. Restaurant/coffee shop/bakery/smoothies.
Consider joining forces with extended family and friends. This would enable like-minded shophouse owners to make bulk purchases, share equipment and supplies, and work together to create a more desirable business environment. Working together as a group enhances the financial options. Going it alone has greater risks. Imagine opening a nice little bakery or smoothie restaurant and then have a smelly motorcycle repair or noisy tire repair shop open next door. Here's an earthbag shophouse plan that shows one common layout for single story structures.
Multi-story structures with homes above the shop are increasingly common. Good shophouse design includes an attractive façade, wide covered patio and convenient parking in front, possibly overflow parking in the rear or adjoining area, and easy to read attractive signage. The large covered area out front is key. This helps cool the shophouses, reduces glare, and makes a perfect spot for tables, portable smoothie stands and grills, etc. that can be moved inside at night. Most shophouses have steel roll-down security doors for locking up at night.
Image source: http://www.etour-singapore.com/image-files/kampong-glam-bussorah-street-cafe.jpg