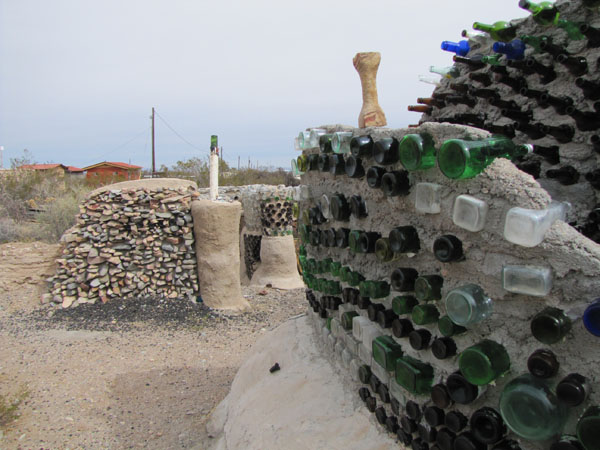 I have been traveling in a little RV, visiting various places in New Mexico where I haven't been for about a decade. Today I went back to a little community near Columbus and the Mexican border where I once had spent quite a bit of time when I was making a documentary video called A Sampler of Alternative Homes. One of the Homes I profiled in that film was Ted Specker's abode, one of the more unusual places of all.
Ted died a few years ago and his domain has been abandoned since then. I was curious how his diggings have survived. Since I had been there Ted had done quite a bit more building, so there were new forms to behold. Everything was showing some of the ravages of time, but all of it was still interesting, as you can see by this series of photos.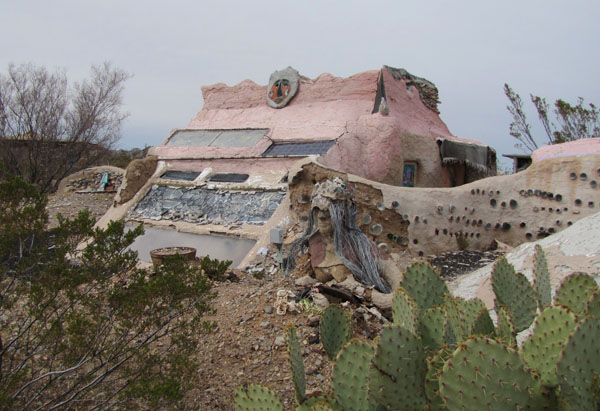 At heart Ted was an artist whose medium was earth, stone, and found objects. In this hot desert climate, several of his rooms were at least partially underground; this is how he beat the heat during the hot season.