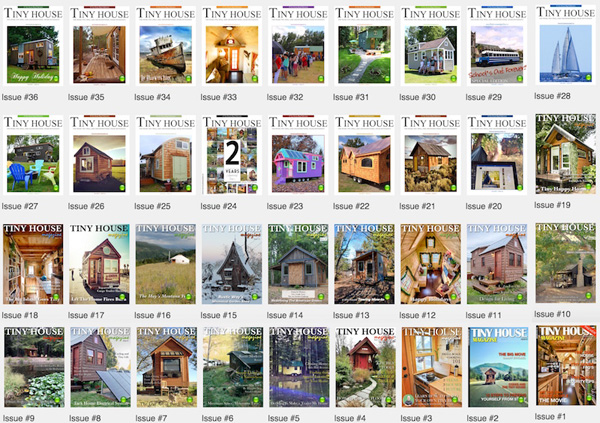 Q: Is the Tiny House Magazine available in print form?
A: No unfortunately it is not. It costs thousands of dollars a month to produce a print magazine and I am not in a position to publish it in that form. Currently it is only available in the iPad version through the Apple NewsStand and now a PDF format that works on most other operating systems.
Q: How can I load a PDF file onto my Kindle?
A: The easiest way is to use a program put out by Amazon called "Send to Kindle." Available for both Mac and PC. Here is the link http://www.amazon.com/gp/sendtokindle
Q: How many pages does the average magazine have?
A: The average magazine was initially 30 pages long. As of 2013 it averages 60 pages or more. At this time this is pretty much a one person operation and it takes quite a bit of time to produce both magazine formats. The goal is to present you with high quality content from around the tiny house world.
Q: I have an iPad, which format is better for me, the PDF or the NewsStand version.
A: The NewsStand version app, is the best. The magazine is designed to be more interactive. Videos and other elements play within the magazine. It is a cleaner and smoother interface on the iPad. Be sure and subscribe to get the lower price!
Q: Can I load PDF files on my iPad or iPhone?
A: Yes, download the PDF file into iBooks and open it as a PDF.