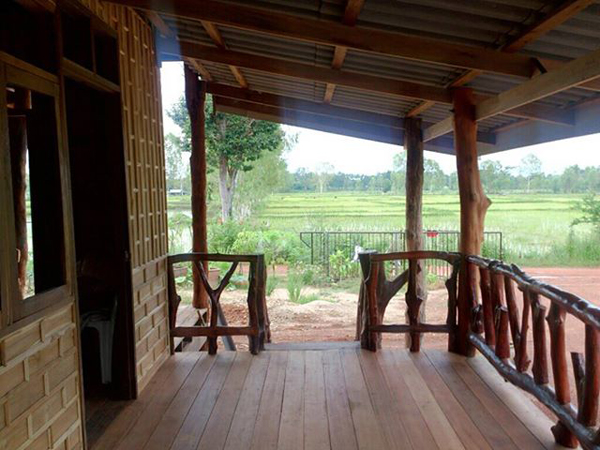 Today is our slow day and so I thought I'd pull together a short blog post about our recycled wood house. It's coming along nicely as you can see in the photo above. The walls are mostly done now. My favorite feature is the wide porch that overlooks the front gate and forest garden. There's plenty of space to kick back and admire the plants in the garden, wave to passersby and have a good time at the dining table.
Note the batt and board siding with custom trim over the joints. This and the wood poles and twisted wood railing lend a nice rustic touch to our country house.
Just a reminder for new readers — check out our new Natural Homesteading YouTube channel for more details about our recycled wood house and forest garden. Our goal is to make everything sustainably and for only a few thousand dollars. Also note the house design is 99.9% my girlfriend's. We drew a line down the center of the property and (only semi jokingly) each took one half to focus on to avoid disagreements. I get the garden, pump house and barn; she gets the house and kitchen garden. We still talk things over, but this approach gives us a good way to make final decisions without a lot of debate.