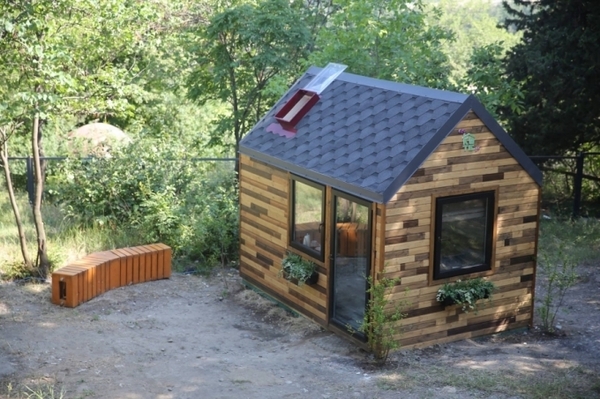 New Georgian brand of mobile cottages Kote.ge, which can be assembled in 25 minutes, will appear on the market from November 30. Initially, only 9 square meter cottages will be sold and the price will be determined according to the customer's demand. However, the approximate price of the cottages will be GEL 5 000 (USD 1,995). According to the founder of Kote.ge Levan Tkemaladze, it may be possible to offer customers a choice of GEL 4 500.
"The price is determined according to the requirements of a particular customer", – he explains. The price will also be determined according to the communications. Levan Tkemaladze says the company has several options for sewage and waste processing.
Georgian Journal
Although these houses are only available in Georgia at this time, it's exciting to see the rapid pace of tiny house developments. It shouldn't be long until something similar is available in the US, Canada and elsewhere.