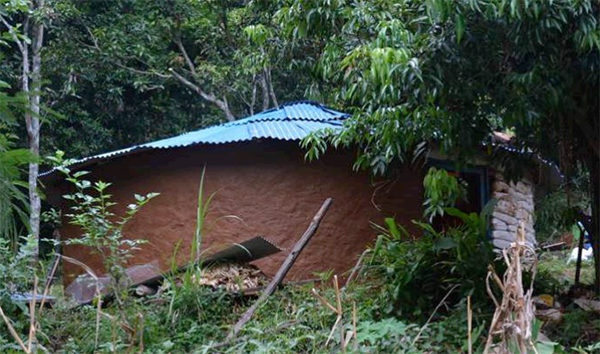 Thanks to the generous donations of the friends of Ithaka Institute and a building design as beautiful as it is simple, 20 farmer families that lost their homes in Nepal were able to move into new, safe earthbag houses only a few short months after the earthquake. The houses are made using 95% local, natural materials and were built without machines but with local craftsmanship and many helping hands.
Since the original 20 Ithaka houses, others have been built in the following areas:
1. Naya Gaon, Kabre (10)
2. Maina Pokhari, Dolakha(4)
3. Dhunkharka, Kabre (1)
4. Nalang, Dhading (3)
5. Lamjung (1)
6. Ratanpur, Tanahu (1)
7. Dhuseni, Dhading (57)- OHF
Ithaka Institute
http://www.ithaka-institut.org/en/ct/120-20-Earthbag-Clay-Houses-for-Nepali-Farmers
Guidelines for the construction of earthquake resistant clay buildings by Gernot Minke and Hans-Peter Schmidt
Guidelines for constructing houses using the earthbag method (not found)
Kelly: This is interesting. They seem to have grasped many of the essentials of building with earthbags, but I still have some concerns about what I saw in the document. While the bamboo nails are innovative and would certainly help stick the bags together, they would not provide tensile strength to the wall like barbed wire. This may be a factor in how robust the structure would be in an earthquake.
Owen: Wrapping strong stucco wire completely around the wall (under the gravel bags and up and over the bond beam) would be one easy way to make this design stronger. In addition, tie the stucco wire together periodically with twine ties placed between bags. No one in my network was able to inspect these houses because they're in fairly remote areas. Recent flooding made it even more impractical. We often provide technical assistance for groups such as this, so if you work with Ithaka Institute feel free to email me any time. My email address is at the top of every page under About Us.