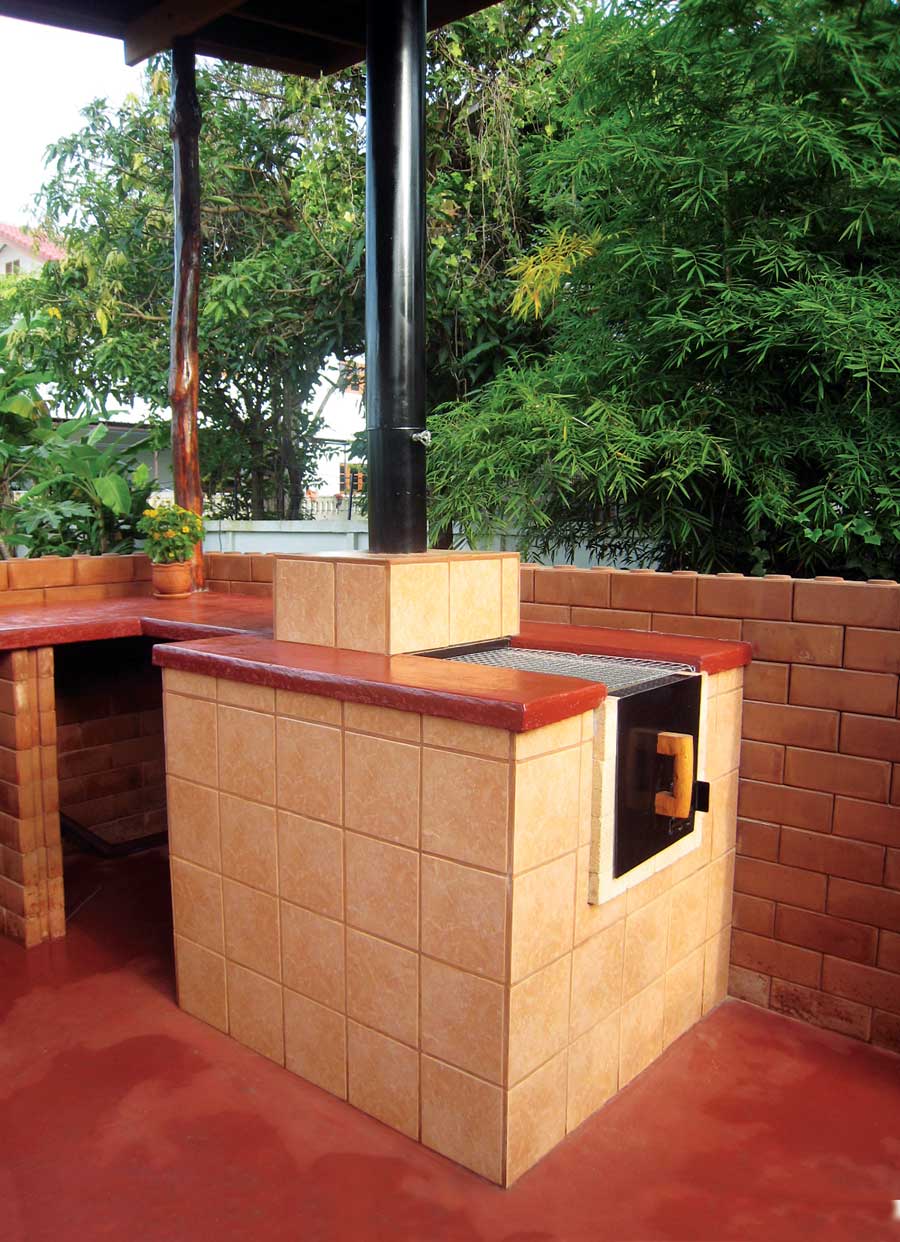 Once you've built your dream earthbag house, you'll need an efficient means of cooking. At our house, this includes an oven as one part of our outdoor kitchen that keeps heat out of the house. This latest project was a collaboration by Owen Geiger and Mother Earth News Magazine to develop a super efficient multiple-use stove. Instead of building a brick barbecue, smoker and pizza oven separately, you can build just one stove that can cook everything.
The key to its efficiency is a thick layer of lightweight perlite cement around the sides and bottom of the firebrick firebox. Perlite is highly insulating and helps hold the heat where it's needed.
The oven is made of standard materials available at local hardware or building stores — concrete blocks and firebricks — that will last a long time. And the price is right — only about $300 plus the chimney.
Click to read the full article for free at Mother Earth News.