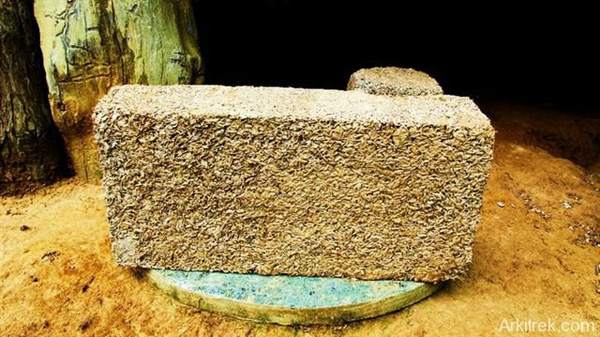 Introduction to the wonders of bio-crete and why its use may mitigate environmental destruction and create more comfortable low-carbon buildings.
What is Bio-crete?
Bio-crete is a concrete-like material based on a mixture of natural fibre and hydrated lime or calcium hydroxide (hereinafter referred to as lime). In Europe hemp fibre is often used. In Malaysia, where hemp is hard to come by, we've looked to coconut coir, oil palm kernel fibre or rice husk. Often these fibres are found as agricultural waste.
How Does it Work?
In a typical concrete mix, cement binds together mineral aggregates of varying sizes to produce a dense material with high compressive strength. In bio-crete, natural fiber replaces most of the aggregate and lime is used as the binder. Sand can also be added to bio-crete to increase density, thereby increasing its load bearing capacity but at the cost of its thermal insulating properties. The lime binder hardens by reacting with carbon dioxide to form calcium carbonate. Some sources suggest that in natural fibres with a high silica content (rice husk, hemp shiv) a petrification process occurs which extends the lifespan and increases the compressive strength of bio-crete.
More at the source: Arkitrek.com (Fascinating website… take a look.)
Related:
Cococrete
Bongkud bricks