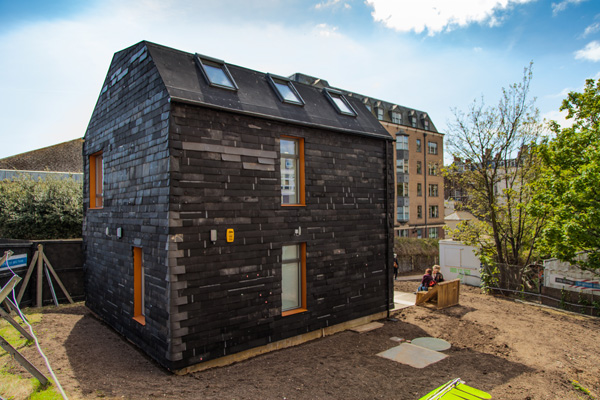 "Tucked away at the rear of the University of Brighton's Grand Parade site, the finishing touches are being applied to The Waste House, a fascinating new building….
Back in mid March I happened upon the opportunity for a sneak preview of this most interesting project, and the chance to meet Cat Fletcher, co-founder of online recycling site Freegle, who has led the sourcing of the waste materials used in the build. She described the journey that the project has been on, and the many organisations and individuals who have participated along the way, volunteers, apprentices, local College and University students, working alongside specialist installers, suppliers and sponsors. Her commentary on the project included plenty of food for thought: for every 5 houses constructed in the UK, there is enough waste material generated to build an additional house, and the key to being able to utilise waste materials effectively in a building project is actually having the space to sort and store them prior to their incorporation."
PiSussex
Thanks to Liz for this tip.