Yesterday's blog post about post and beam construction reminded me of the Dunne family strawbale house that we've covered previously. Click here to see the previous blog post. This project has always been one of my favorites, so it's time for an update.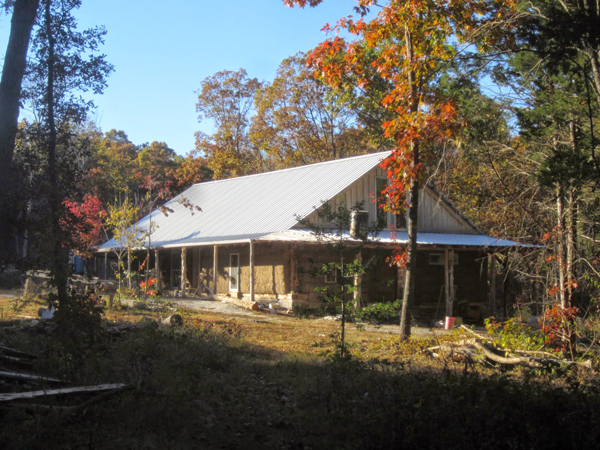 I think millions of people would like to have a sustainable home like this so it's well worth another blog post. Note how they built in stages with log framing using logs from their land. Be sure to visit their blog where they have albums that show every step of construction.
I wonder if they will ever offer workshops.