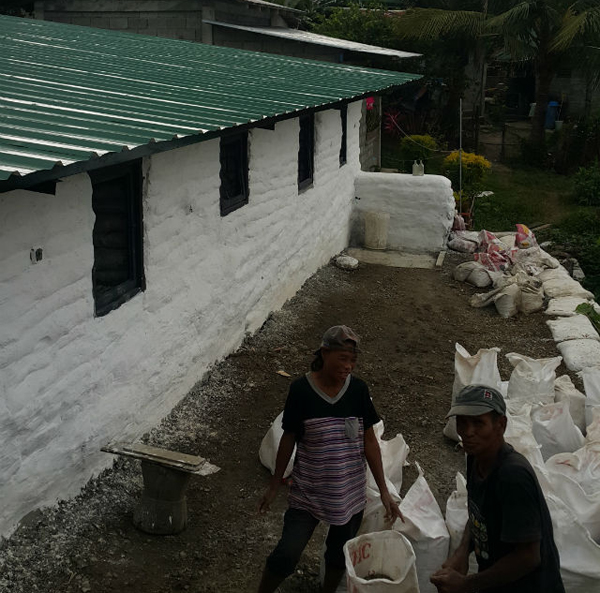 "I have been interested in building techniques for a few years, with dreams of one day building a small castle. A conversation with Louis, a Dutch friend, introduced me to earthbag building techniques. Essentially, this involves filling rice bags with soil, tamping them down and using the blocks to build a structure. It is a cheap and effective way of building using local labour and materials.
In the local community I learned of an old couple whose house had burned down a couple years ago. They were living in a tin shack. I asked if I could build something for them on the plot of land that they own, and within 6 hours they had stripped the spot bare.
The sacks were bought from Dinno at Beltran Sacks in Divisoria. After explaining what I was doing he gave me a discounted price of 4 pesos per 25kg Atlantic wheat sacks, not rice sacks.
After first filling the trenches with loose rubble and gravel, the first layer of sacks were filled with gravel, and for the second layer the bags were filled with earth and tamped down with homemade tampers that we had made from a plastic container and concrete."
More at Mark Vernon.org