Mike Creedy just sent me word of his upcoming free earthbag workshop. You might remember the recent blog post about the permitted earthbag dome he's building in Florida. I've pasted a few factoids from his Florida Dome Home Blog.
"We will be hosting a free workshop on site starting Saturday 14 July.
1459 181 road
Live Oak, Fl 32060
Tel: Will be switched on just for you… 386 466 2010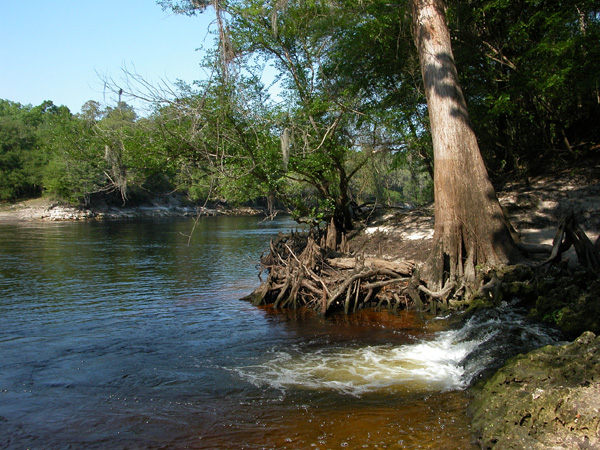 There are numerous camping sites close by. We are a good 15 minutes from town. (10 minutes if we go in your car?) Nearby campgrounds offer tent camping and RV camping. For more information, please call Gibson Hamilton County Park at (386) 792-3098 or Suwannee Music Park at (386) 364-168, or Camping Gibson Park (386) 364-1683. Also check out the following web site for Suwannee River State Park.
Live Oak hotels/motels include Econo Lodge, Holiday Inn Express… (lots more to choose from)
Complete details are at Mike's Florida Dome Home Blog.
Image source: Florida State Parks