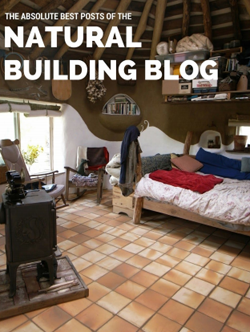 It's time to learn and spread the word.
Natural Building is merging both new and old technologies to bring solid, affordable, and approachable housing to the world, and one article at a time, the Natural Building Blog has been bringing inspiring and informative news in the field to the web.
But if you missed some of the best materials, it can be hard to know where to start. Fortunately, we've collected the best articles from over the years and combined them into this highly informative, inspiring FREE eBook.
Even better, we'll collect the daily informative articles and put them into a weekly round-up so you can keep up to date with all that's going on in the ever expanding world of natural building.
To get a free copy of this eBook, go to the top right side of this page and look for the green sign up button.
Let us know if you enjoy this free eBook. If it's popular we'll consider doing more in the future.