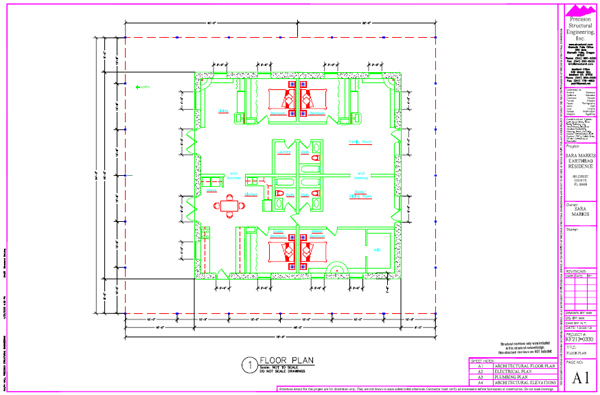 Precision Structural Engineering has kindly provided a free sample house plan to showcase their earthbag engineering prowess. Here's the free PDF plans. As you can see, their code approved engineered plans are very extensive and detailed. Precision Structural Engineering is the clear leader in getting earthbag projects code approved. They are licensed in 47 states and have an excellent reputation.
"As one of the few US-based structural engineering firms focusing on green design, we represent the pioneering spirit of trying something new.
We welcome you to explore all your options in green home design with guidance from Precision Structural Engineering, Inc. (PSE).
PSE has extensive experience in traditional structural engineering services; however, we have taken a definitive lead in sustainable commercial and industrial structural engineering, as well as green residential designs.
We place your needs and preferences foremost- if it's not in the book, we'll work with it to meet all standards and add it to the book.
We are dedicated to guiding our clients' projects from beginning to completion in an honest, economical and efficient manner. At PSE our goal is to balance our clients' preferences with the available technology to meet their budget and scheduling needs. Grounded in tradition, we meet the future through innovation.
Licensed in over 47 states, PSE is dedicated to developing green alternatives for every project."
Precision Structural Engineering Services
This plan has been added to our Free House Plans page.
Here's the direct link to the PDF plans.