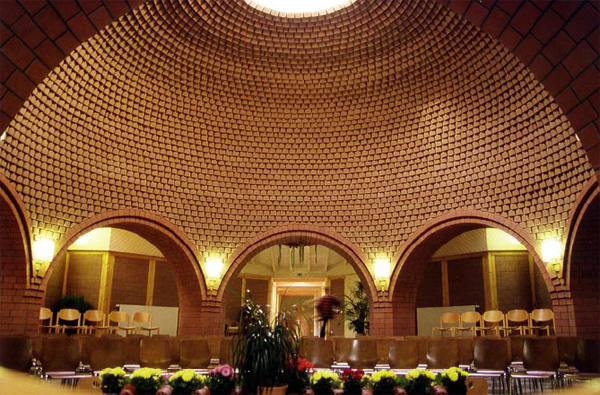 "In a time in which environmental responsibility is becoming increasingly important, conservation of resources and environmentally sound construction methods are gaining in significance.
Today there is a demand for building materials which require little energy for their production, which are always recyclable and hygienically safe, and which also offer scope for creative design – modern building materials such as earth.
The "Dachverband Lehm e.V." was established in 1992 as an association to promote the culture of building with earth and to represent all those interested or working in the field. Today we are the internationally recognised representative in Germany for clay and earth building. Our work in establishing technical building regulations, the "Lehmbau Regeln", and our vocational training programme "Specialist for Building with Earth", recognised by the Chamber of Trade and Commerce, are exemplary in Germany.
Earth can be used in a variety of different ways for most parts of a building from floors and ceilings to walls and roofs. The proportion of earthen building materials used varies according to situation and construction method – the term "earthen building" is therefore relative. Supporting walls can be made entirely of rammed earth or in combination with wood as a timber-frame construction."
Check out their website for more good info: German Association for Building with Earth