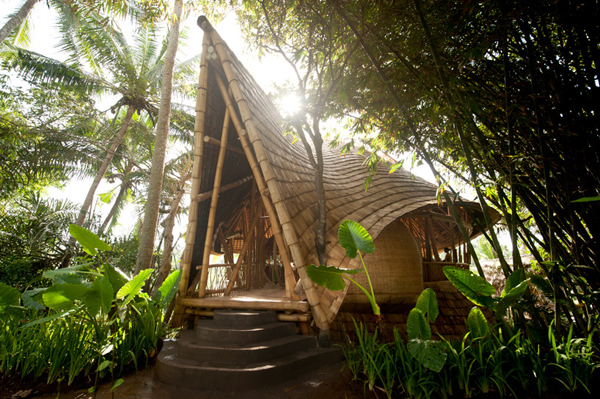 Oh boy, I think I just found my favorite bamboo house. This is top, top quality. A rare combination of sustainability, immaculate craftsmanship and stunning beauty.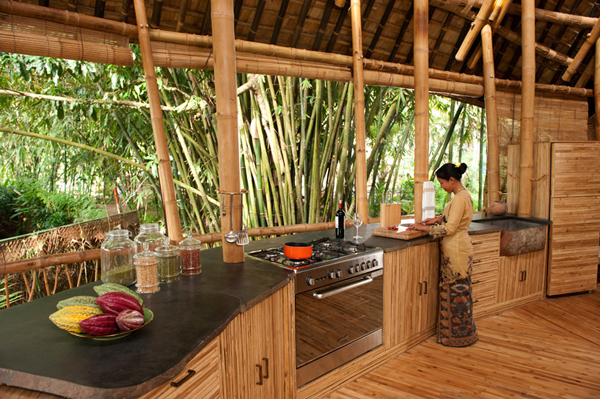 "Ibuku is an international design-build team creating a new way of living. We exist to provide spaces in which people can live in an authentic relationship with nature. We do this by designing fully functional homes and furniture that are made of natural substances and built in ways that are in integrity with nature.
Best known for creating the architecturally award winning bamboo buildings at Green School (the "greenest school on earth"), our current project, Green Village, is an innovative residential villa development located within walking distance to the river valley campus. We are a full service design company that creates one of a kind designs for both residential and commercial spaces as well as artisan crafted bamboo furnishings inspired by a timeless Scandinavian design sensibility. Ibuku's custom furnishings have captured the imagination and heart of some of the world's leading designers, entrepreneurs and politicians."
Read the rest at the source: Green Village Bali
Image source: Information Farm Blog
Read the article in Palace Magazine
Thanks to Erich for this great find.