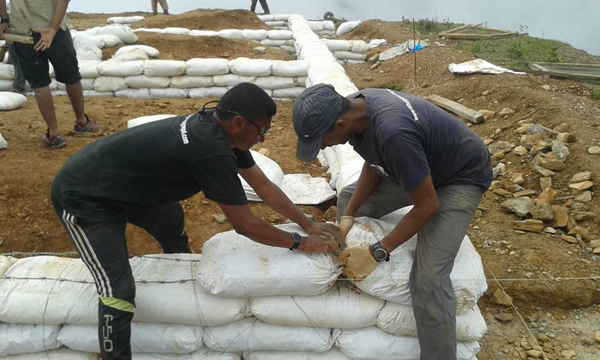 Earthquakes hit Nepal two months ago already, but the situation is still far from being solved: thousands and thousands of Nepali are still living outside and the monsoon fears all of us as the weather will increase the risks of landslides and spread diseases. So please continue to share and talk about Nepal around you!
Meanwhile due to the success of earthbag rebuilding, we are being asked if we can help rebuilding more schools… Of course we will! It all depends on the funds available, so we'll continue this fundraising and see how it goes!
Darechowk School is being Rebuilt
The walls are going up and up! Thanks to Milan Gurung, Endra Rai Bahing from Rafting Star, the guys from Himalayan Ectasy company and of course Himalayan Adventure Girls, the classrooms are taking shape! It's a very tough and demanding work and we are so proud of all the people who come to help… Dhanyabad to all of you!
Prava's house rebuilding in Sukute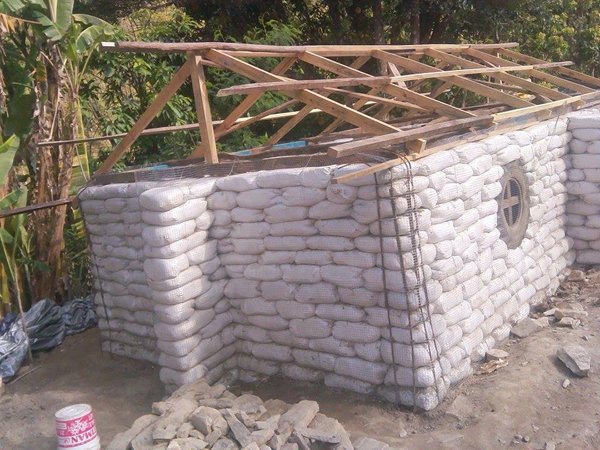 Prava's house rebuilding is doing great. Prava is one of the young Himalaya Adventure Girls training camps attendees. She lives in Sukute, Sindhupalchok disctrict. To learn more about this project click here.
We are also happy to announce that Himalayan Adventure Girls will help Kunchok village, in Sindhupalchok village, which was badly damaged by the quake. Most of the people now live under tents and tarps. We will fund the rebuilding of shelters for the school.
Thanks to all the new donors who rallied us. We've almost reached our 30,000 euros goal. That's amazing! We are very delighted to tell you 96.5% of the funds go directly to Nepali people and help rebuilding Nepal. The 3.5% "lost" have been used for banking and money transfer fees, what is not so much (look at all the fees the bank cuts from your personal account and you'll understand!).