There are plenty of handy kitchen cabinet organizers and add-ons to choose from. They make cooking and working in the kitchen more efficient and enjoyable. Besides the options shown here, you can get knife racks, lazy susans, swing-out pantries, cutting boards (built-in, slide-out or free standing), tilt-down trays for scrub pads (behind false sink fronts), glass insert for hot pans, roll out vegie bins, spice racks, organizers for utensils and more. Most of these oganizers are affordable and easy to install by do-it-yourselfers.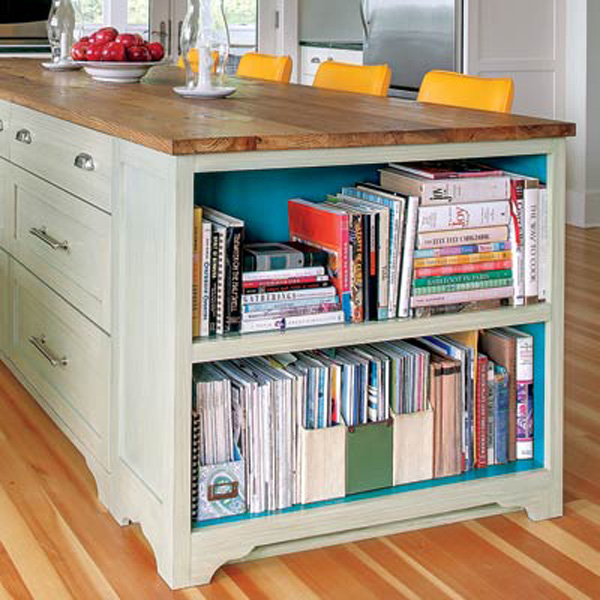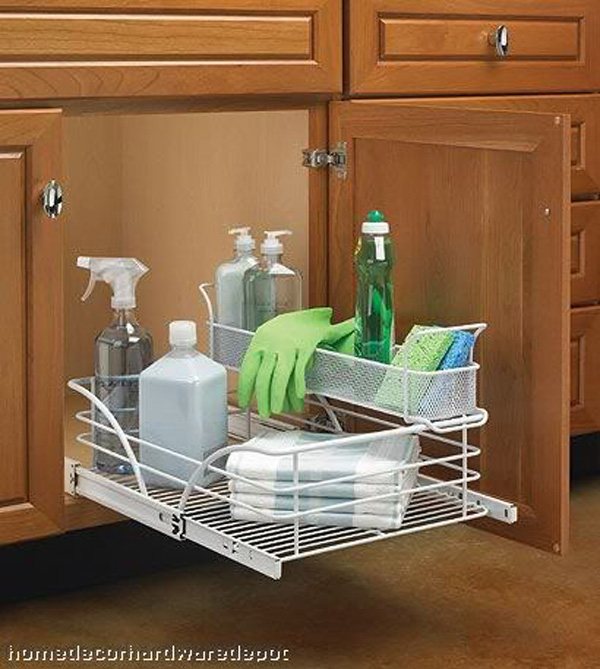 Image source: Woodcraft
Image source: This Old House
Image source:
Image source: Edesia
Related: Amerock – a leading supplier of kitchen organizers.