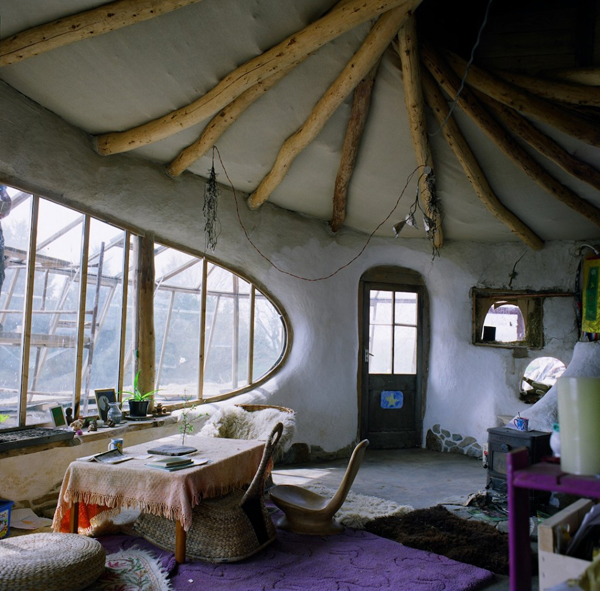 The Lammas ecovillage is near the strawbale hobbit home we featured in yesterday's blog post. Need some home design inspiration? Take a few minutes and browse the Lammas image gallery. This sort of building is contagious. (Who doesn't want a nice affordable home that looks great and doesn't destroy the environment?) That explains the hardline stance of council officials against outlaw structures.
"The Lammas project has been created to pioneer an alternative model for living on the land. It empowers people to explore what it is to live a low-impact lifestyle. It demonstrates that alternatives are possible here and now.
The project centres around the ecovillage at Tir y Gafel, in North Pembrokeshire, which has been designed using a model that can be replicated across Wales. It combines the traditional smallholding model with the latest innovations in environmental design, green technology and permaculture. The ecovillage was granted planning permission in 2009 by the Welsh Government and is currently part-way through the construction phase. At its heart it consists of 9 smallholdings positioned around a Community Hub building, and it is supported by a range of peripheral projects and networks.
The ecovillage runs guided tours every Saturday from April to October and also runs a range of courses, conferences and events throughout the year.
The project actively supports aspiring low-impact projects in Wales through providing planning guides and resources as well as supporting independent academic studies."
Lammas.org
Lammas actively promotes research on low-impact development (LID). Here's the link to their Research page.
They also have a good selection of training courses.