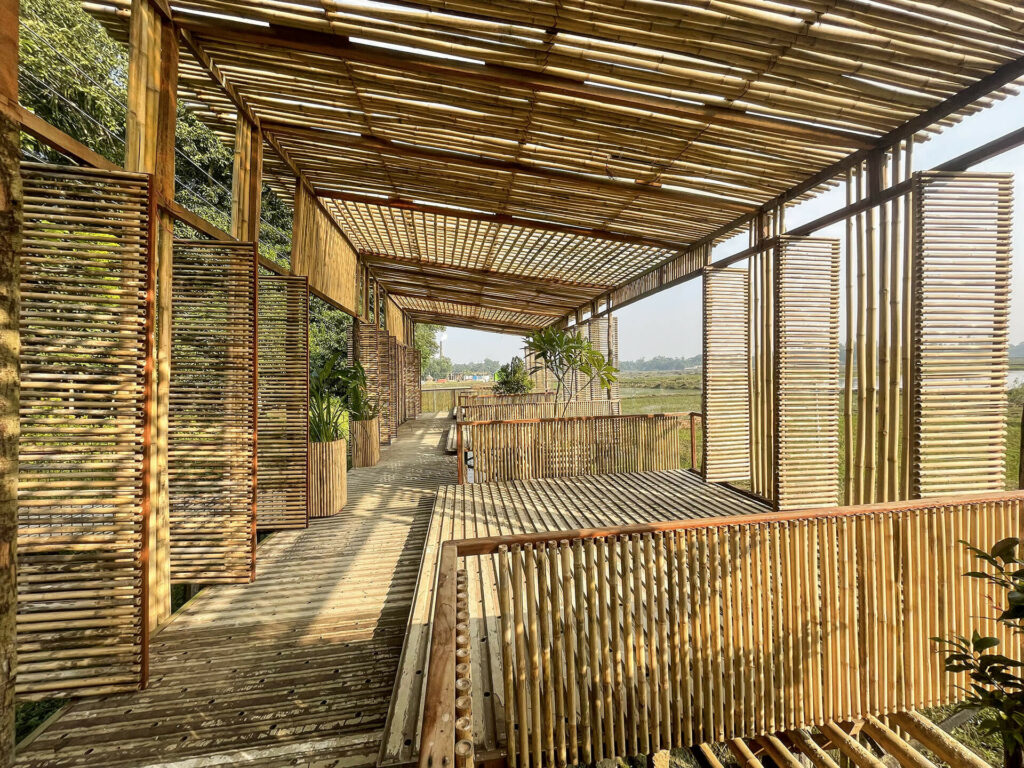 The Matter. Space. Soul restaurant pavilion in Bangladesh is minimal in that entire elements constituting the mass of the structure are stripped away. What remains is a beacon of extreme utility related to vernacular construction and materials. 
The restaurant owner wished to extend his existing restaurant space, away from the metropolitan, wanting patrons to "breathe and isolate". The site fits that description, and the structure was realized as a stilted bamboo pavilion bordering expansive paddy fields, as far as the eyes could see. "Two seasons offer totally different perspectives of this land," state the design team at Two Fold Studio on the site conditions that led them to conjure the structure's bare form. The site is immersed in either standing water for the paddy fields or the discharge of the monsoons nearly all year round. "In tropical climates such as ours, what we need is porosity in form," the team continues, explaining the genesis of the lightweight pavilion. Complete natural ventilation, optimum daylight, and stunning views are all harnessed.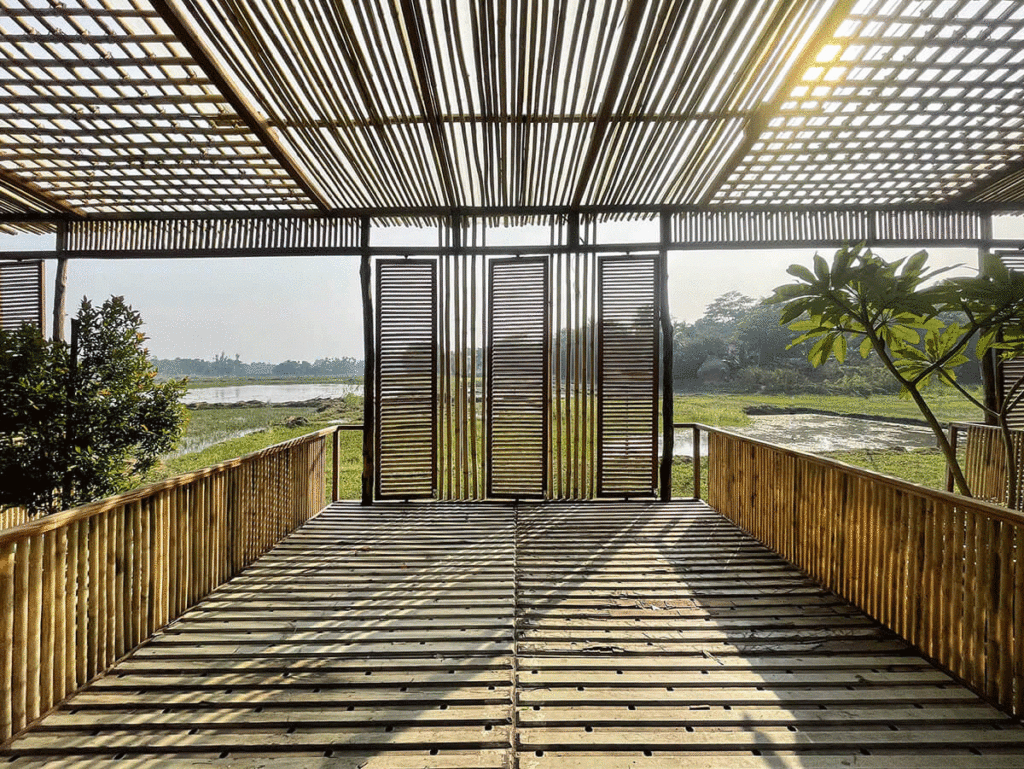 The exposure to heat is offset by the wind through operable bamboo screens that offer guests a level of privacy. The screens stay mostly open during the monsoon season since issues of privacy are alleviated during rains, as opposed to the fields full of farmers during harvest season. With no formally designed furniture within the pavilion, flexibility of usage and movement is offered to patrons, encouraging them to use the minimally designed seating to comply with local eating and culinary traditions.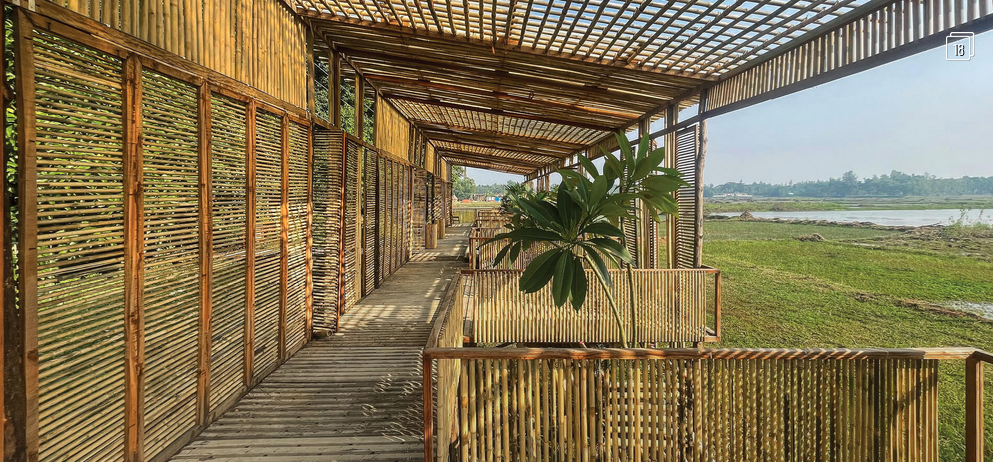 The pavilion is entirely composed of locally sourced bamboo and wood with an intent to reduce the overall environmental impact. Details of the bamboo joinery and those of the wood with the bamboo construction can be seen by guests. The pavilion's deck is connected to the at-grade mainland through a narrow elevated walkway.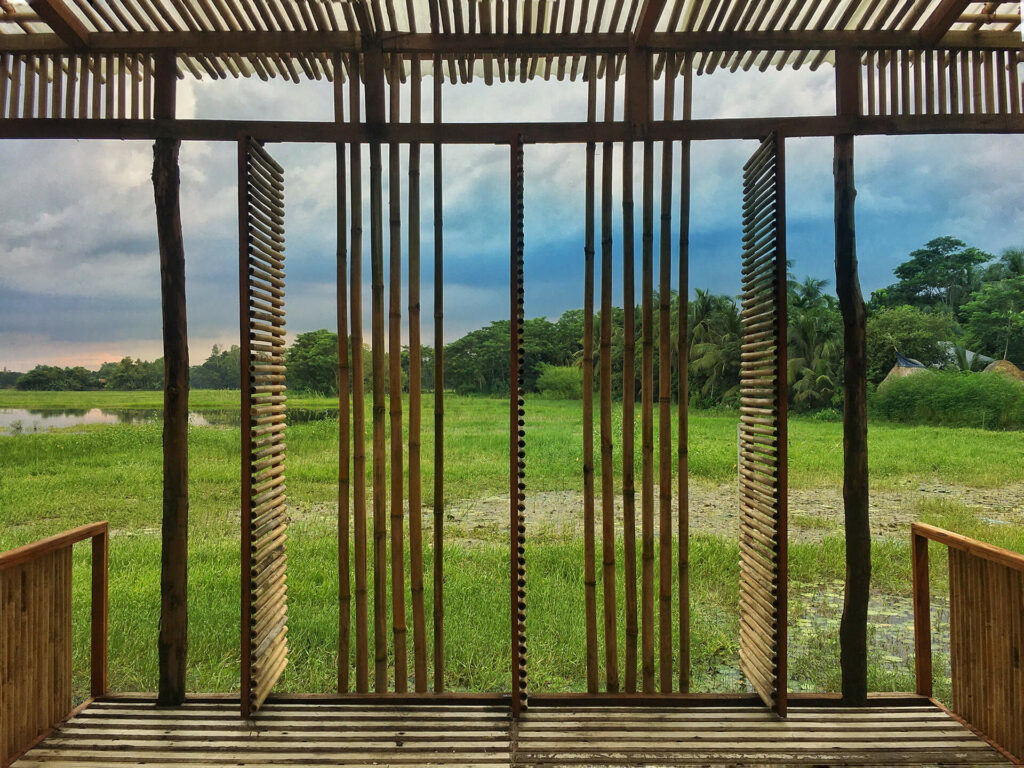 "In Bangladesh, architecture does not demand a lot to construct. Our basic need is just a shade and a raised platform that can protect users from sun, rain, and water," states the studio.
You can read the original article at www.stirworld.com