There are dozens of building methods and design techniques that enable virtually anyone to build their dream home at rock-bottom prices. The solution lies in natural building – using locally available, low-impact materials such as earth, stone, straw and small diameter wood, in conjunction with timeless vernacular building methods.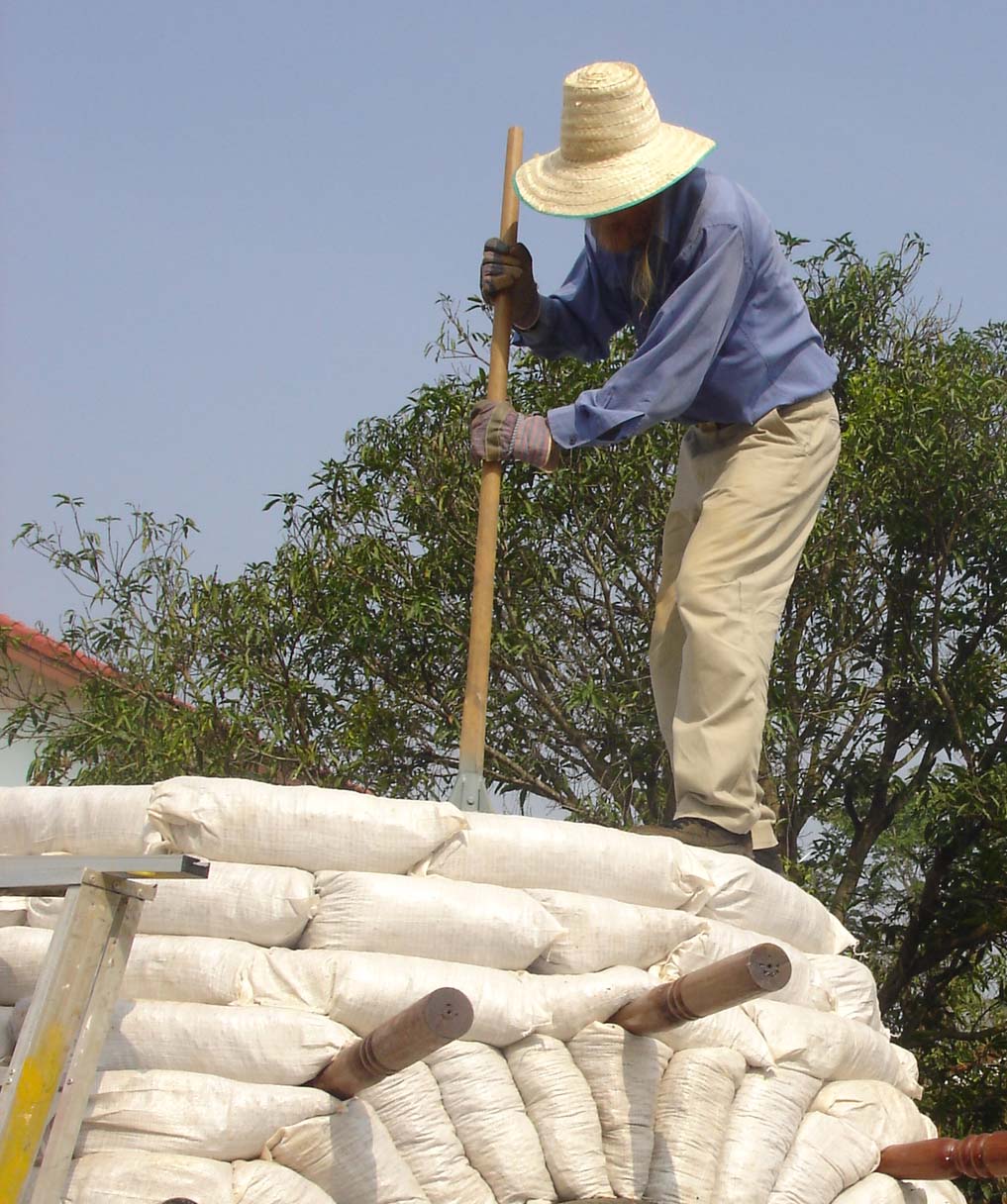 Our grandparents didn't need a quarter million dollar bank loan to build their house. (My grandfather was a carpenter.) Instead, they used time-tested skills passed down from generation to generation. They learned what materials and designs worked best in each climate through many years of experience. Much of this know-how got brushed aside in the post-WWII building boom, but the good news is these skills haven't been lost. Countless thousands of owner-builders have made the switch and are now living in comfortable, beautiful, nontoxic homes built of natural materials, and you can too.
The reason I love working with natural materials is because there are so many benefits. First of all, most of the materials are dirt cheap: sand from nearby streams or river beds, straw bales from local farmers, clay free for the digging and so on. A thrifty do-it-yourselfer can scrounge a large part of what they need from construction sites and yard sales. And as far as beauty, there's no comparison. A home built of natural materials is more like a work of art that's personalized to match your lifestyle and needs.
The rest of the article can be read at Buzzle.com.