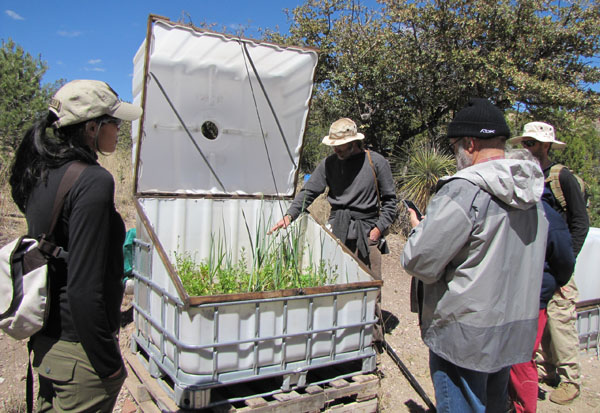 Continuing with our tour of Asher Gelbart's off-grid homestead, above you can see him explaining how he uses common water storage tanks to make little cold frame/greenhouses. The plastic is sufficiently translucent that it serves to gently diffuse the sunlight and the plants obviously are thriving.  The tank is cut into two parts at an angle and then hinged in back to make it easy to open and close the top. Not seen, are both a shade cloth and an insulating curtain that can be lifted over the top when needed. I think that in this way he is able to use these all year round.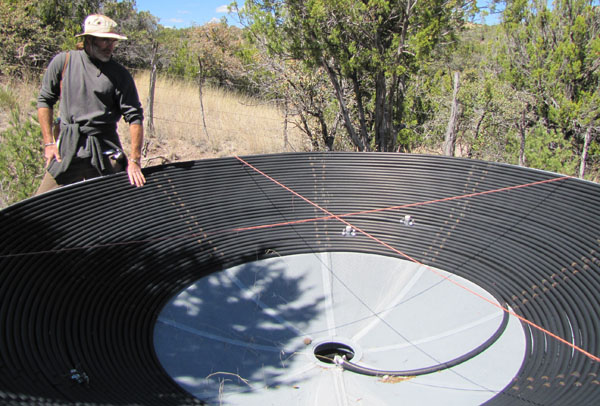 Another one of Asher's clever adaptations is this solar water heater made from coils of 3/4 inch black poly pipe fastened inside an old satellite dish. What a perfect use for archaic technology! The hot water from this solar device is used to serve an outdoor shower, but the system is vulnerable to freezing weather, so it is a seasonal affair.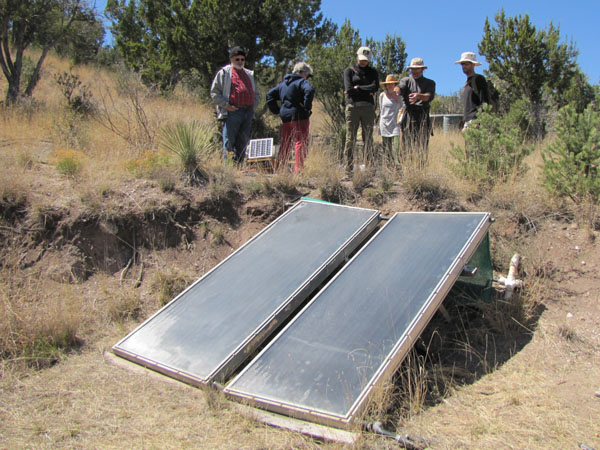 Another solar thermal application is the use of these conventional panels set up to heat water for a hot tub, which is partially buried in the ground above them. This allows the hot water to circulate by thermosyphon.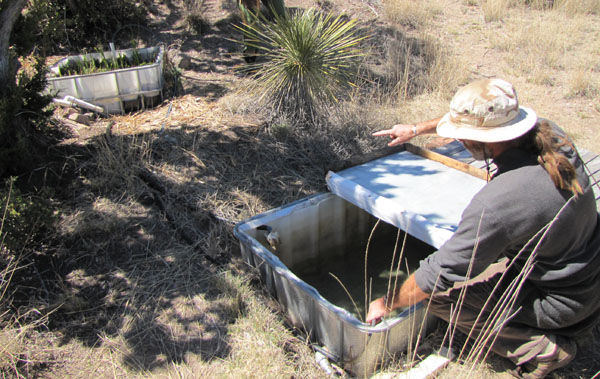 Asher is explaining how the water in the hot tub is filtered and kept clean by circulating it (with a simple 12 volt pump connected to a little PV panel) through a little wetland tank, which you can see in the upper left corner of the photo. Unfortunately, this solar hot tub system has to be shut down in the winter because it doesn't automatically drain back at night and the panels would freeze.
Stay tuned for the next installment of this off-grid tour.